Canterbury Basketball's major award recipients from the 2023 season were announced at Senior Finals Day – here's a brief rundown of what each winner has been recognised for
Coach of the Year: Dave Langrell
Dave coaches at almost all levels of community basketball. From the Primary School competitions at Pioneer Basketball Club, to the U15 National championship where his Canterbury Representative team won our first U15 Boys' national title since 2007.
He also runs the Hillmorton and Horomaka basketball programmes, where he can be seen on the sidelines for their Grocott Trophy team, which made the Grand Final in the first season of the competition, the Boys' U15 team, which won the grade, and the Hillmorton Tigers Thomson Trophy team.
A former standout player known for his passion, energy, and knowledge, he played many seasons internationally and in the New Zealand NBL in the 1990s and 2000s. His coaching contributions began immediately on returning to Christchurch in 2008 with no change in his passionate approach to the game. Since then, he has coached dozens of teams from the junior, to rep levels, including multiple championships at the U23 National Representative Tournament.
We are pleased to announce Dave Langrell as our 2023 "Coach of the Year". Thank you Dave for the tireless contributions you have made to the hundreds of players you coach in our community.
Administrator of the Year: Alice Clarkson
Alice has taken over the bulk of the Pioneer Basketball Club's team and player administration, and is extremely pro-active in terms of identifying issues that could involve her club, well before they become a major concern.
She makes a point of observing all of the Pioneer teams play throughout the season, either personally, or having other Pioneer Club staff check in with the club teams (and we always see her at the Grand Final when a Pioneer team has qualified!)
The Pioneer Basketball Club is extremely lucky to have someone as dedicated and competent as Alice Clarkson in their club, our 2023 "Administrator of the Year".
Bruce Martin Memorial "Contribution to Refereeing" Award: Paula Wilkinson
This year's recipient of the Bruce Martin Award goes to someone who has given up their weekends across this, and many other, seasons to support players and referees from her club. Someone who tirelessly helps as a referee supervisor in our Under 13 and Under 15 grades, and who recognises the value of passing on her referee knowledge to others.
In addition to her efforts on the weekend, our award winner is regularly down at Cowles and Pioneer Stadiums on weekday afternoons, helping support and train our youngest, and newest, referees, developing them to be equipped with the necessary skills to officiate in our CBA competitions.
In 2023 she has also been integral in establishing the "Whistle Club" (a safe space for referees to learn in a community with other young referees) and has also refereed whenever necessary to ensure games are played fairly and safely.
It is an honour to present the "Bruce Martin Award" for 2023 to Paula Wilkinson.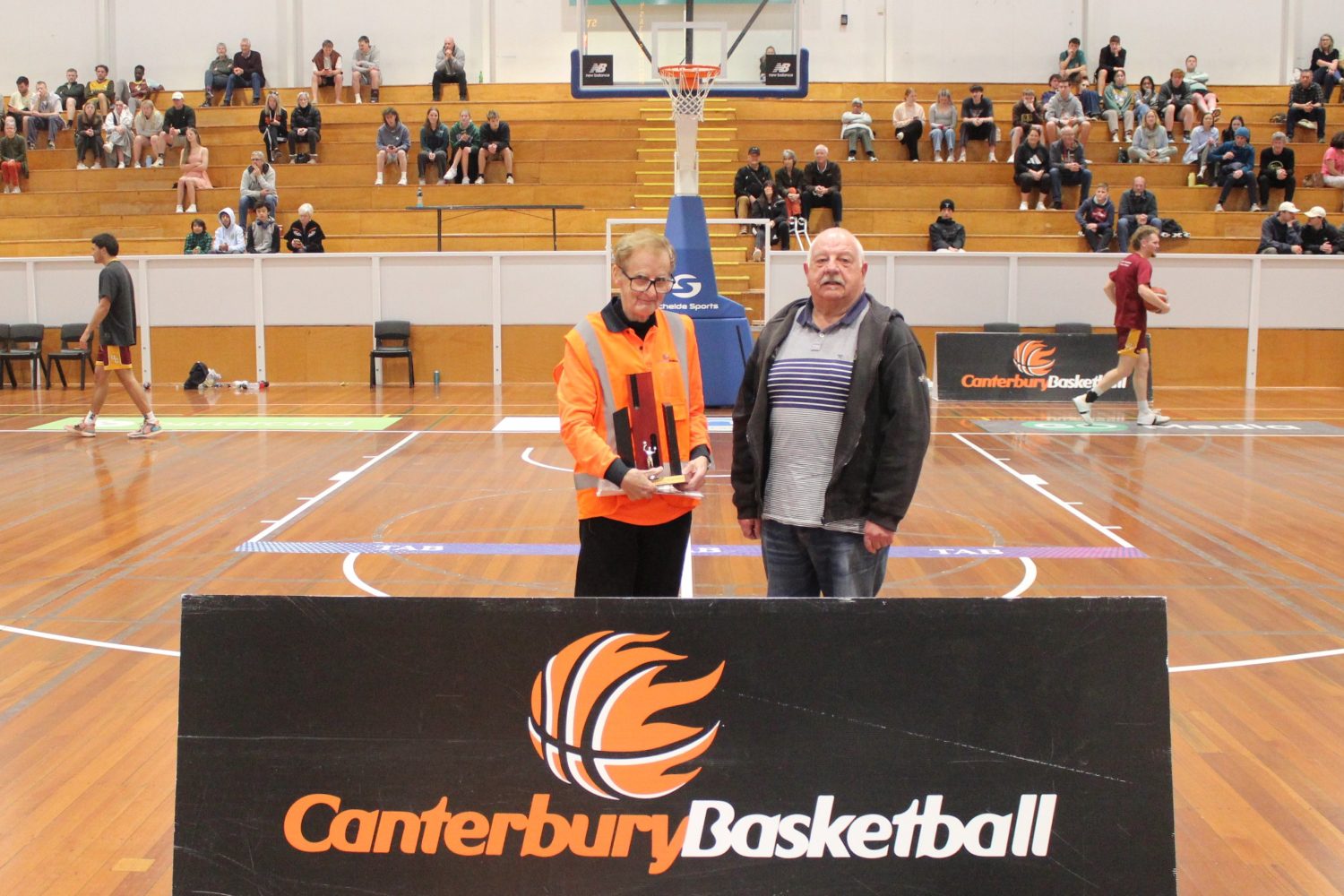 Services to Basketball: Darrel Flynn-Thompson
Darrel has been a constant throughout this season, not to mention the previous five decades! Every Saturday he has been dressed in bright orange, and has filled the "Floor Controller" role at the Bishopdale YMCA.
Referees who get appointed to games at this venue are lucky, as Darrel goes above and beyond for them – most obviously by making sure there is food for them to snack on after their games.
We've had the "this is going to be the last season" conversation a few times now, but Darrel has always couched this with a "but, if you do need me anywhere, anytime, let me know and I'm only too happy to help!"
He was recognised by BBNZ for his Fifty Years of Service in May this year, and we here at the CBA would like to recognise him too, by awarding him our 2023 "Services to Basketball" Trophy.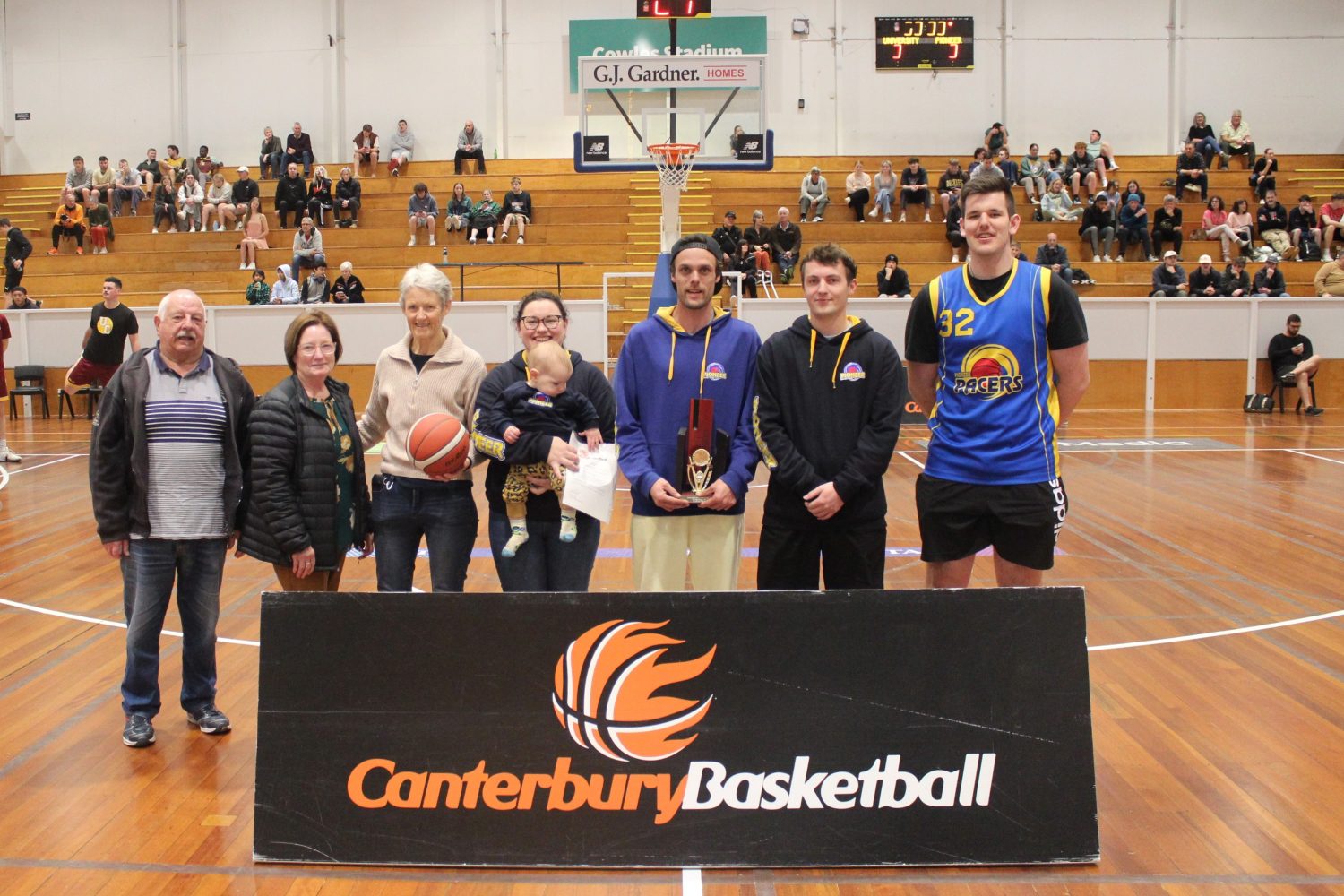 Club of the Year: Pioneer Basketball Club                                                           
In considering this award CBA acknowledges the work of all clubs and the part they play in making our local club competitions the very best in the country.
Strong administration, referee and coach development are particular strengths of the club we honour as our "Club of the Year".
This Club strives to provide a positive playing environment for all its members and takes steps to reinforce sportsmanship and good on-court behaviour.
In addition, this season, it has worked tirelessly to assist CBA in providing more on court appointed referees and taken an active position in not only recognizing that a club must play its part in developing referees in order that worthwhile competitions can take place, but also appointed a dedicated Referee Administrator within the club. This has assisted the CBA Referee Manager immensely, by providing upwards of 30 referees for appointment practically every week of the season.
Furthermore, both player and coach development are at the forefront of its programmes, joining enthusiastically to embrace introduced programmes by both the CBA and BBNZ
We are happy to announce that the "Club of the Year" for 2023 is the Pioneer Basketball Club.
other headlines: