The Canterbury Basketball Association provides referee training and support to clubs and schools.
Affiliated clubs can simply and easily request a date for CBA to run referee training through this form.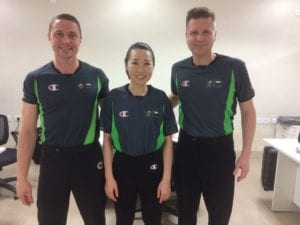 This service is free as it falls under the club association fee to CBA. We train referees for almost all levels, from brand new miniball (Year Three and Four) players, right up to our more senior association members.
Schools and individuals can contact their local club, to register and train as a referee.
If you have further questions, please email toni@canterbury.basketball. If you are an individual seeking to become a referee.
A dedicated Canterbury Referees Facebook Page has been set up. CBA referees | Facebook. Follow it to keep up to date with information, questions, and any videos relating to refereeing.
If you are looking for referee appointment draws, they are also posted on the CBA referees | Facebook.