We have nine Senior Basketball Grand Finals tipping off at Cowles Stadium on Saturday 26 August
26 August Senior Finals Day Draw
Cowles Stadium is the home of our last day of winter club basketball for 2023, with nine Grand Finals contested on Saturday August 26)
9.00am (Court Two) – MU20 Development: Gators White (7-1) vs StAC Checkers White (5-3)
These two teams have met four times over the course of the season, with the most recent matchup being a thrilling 58-56 win for Gators, and three of their games decided by single digits. Will this game come down to the final possession too?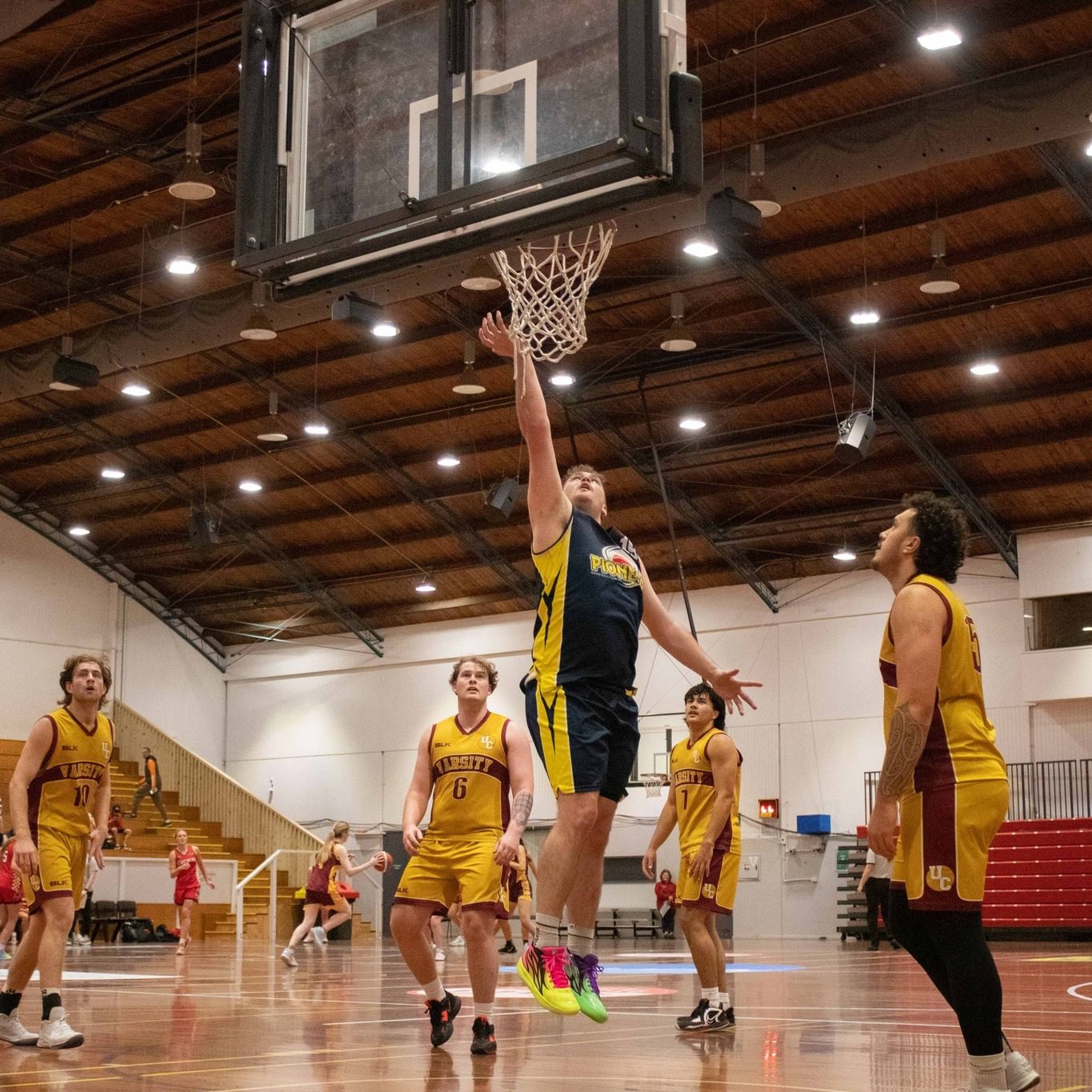 9.10am (Court One) – MU23: Gators Green (6-8) vs Pioneer Blue (11-3)
Gators snuck into the playoffs after Checkers Black defeated the LU Bulls, and then well and truly made the most of the opportunity, beating #1 Atami with a walk-off game-winner. This week, they have another tall task, as Pioneer Blue has won both of their regular season matchups between the two teams.
10:45am (Court Two) – MD1: Gators Green (12-1) vs Atami Casa de Banos (11-2)
These two teams boast plenty of experience, with a number of key contributors in each team having competed in the Premier Men's League in seasons past.
Gators had the win against Atami by 15 points in July, and had a relatively smooth road through their playoffs (winning both games by an average margin of 31 points). Atami had a tougher go, winning their quarterfinal by 13, and last week's semifinal by just three points.
10:55am (Court One) – WP Patron's Trophy Final: UC (3-2) vs North Canterbury (3-2)
The Miles Toyota Women's Premier League has their Patron trophy final being contested, with this portion of the competition having four teams tied at the top of the ladder at 3-2, with tiebreaking procedures needing to be employed.
It's quite the turnaround for both teams in this final, who finished 5th and 6th in the championship section of the competition. UC had a 71-57 win when the teams last met at the end of July.
12:30pm (Court Two) – MU20 Mid: Selwyn Hawks Blue (14-2) vs Gators Red (13-3)
The two teams have only met once this season, with Gators Red winning handily (110-77), but the Selwyn team has been at the top of the standings for virtually the entire season.
Both teams won their semifinal games by a double-digit margin, setting up a final which should be a good measuring stick for players wanting to compete in an A grade competition next season.
12:40pm (Court One) – WD1: Halswell Red (8-1) vs UC (7-2)
It's a rematch of the 2021 and 2022 Grand Finals here, where each team has won one championship each. Every game this year between these teams has been decided by a margin of single digits.
Halswell has the 2-1 head to head record, but UC with the more recent regular season win, back at the start of July.
2:15pm (Court Two) – French Cup: UC-CGHS (8-2) vs Checkers (8-2)
Checkers won the regular season meeting between these two teams pretty comfortably, but UC-CGHS has steadily improved over the course of the season, winning the playoff game between the two teams, to gain an easier path to the Grand Final, 81-67.
Both Sam Jenkins and Bob Weatherford will be looking forward to seeing who has prepared their team the best for the inaugural French Cup Grand Final.
2:25pm (Court One) – MU20A: Atami Kahu (10-2) vs Checkers Red (11-1)
Checkers are led by League MVP Harrison Earl, while the Kahu have an exciting young group of players who have featured a number of times in our Lincoln University Plays of the Week videos over the course of the season.
Checkers will be feeling somewhat confident heading into this game, with a 20-point win over the Kahu back in June already under their belt.
4:10pm (Court One) – MP: UC (9-6) vs Pioneer (10-5)
The Miles Toyota Men's Premier League concludes with Pioneer, the 2022 Champions, looking to go back-to-back.
It's been a number of seasons since Piet Van Hasselt's team has been in the Men's Grand Final, and they will have some confidence here, having won two (out of three) games against Pioneerthis season.
The Men's Premier Grand Final game will be live-streamed. (Please note, due to space required to film from, equipment, and staffing constraints this is the only game we will be able to stream from our weekend club Grand Finals. We are happy to share any streams that individuals want to do of any other games though).
other headlines: