Michael Knowles and the rest of Pizza Republic are the newest members of the CBA team
After more than a decade of proudly being part of a local pizza franchise, Mike and the team brought a change to their Ferrymead restaurant in 2020, with the opening of Pizza Republic. After being involved with other sporting codes, Mike wanted to see if basketball could be a good fit as well and is really excited to be part of the Basketball community in 2021.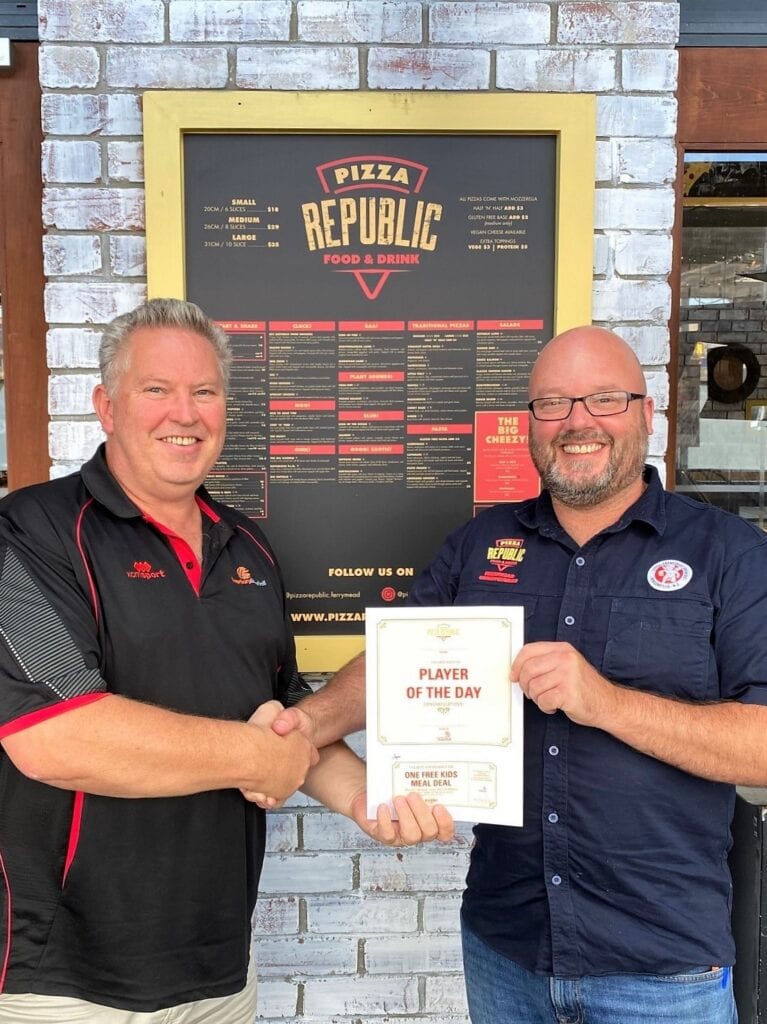 Clive Beaumont (CBA General Manager) and Mike had discussions throughout 2020, and recently signed an agreement with Pizza Republic becoming the naming rights sponsor for all of our weekend junior competitions, and the primary school grades that run out of Cowles Stadium. As part of the agreement, "Player of the Day" certificates have been provided for each game, which will give the recipient a free kids meal (a small pizza, fries/wedges and a kid's drink) to enjoy at the restaurant.
It's not just junior basketballers that can benefit too – club awards' nights, or team meals can easily be catered for (including use of a private function room if desired) – just mention your involvement with Canterbury Basketball when making your booking and the Pizza Republic team will sort you out.
We're excited to welcome the Pizza Republic team into our squad, and can certainly vouch for the tastiness, and atmosphere at their restaurant. Make sure to keep an eye out on our social media channels (facebook, Instagram and twitter) for special offers throughout the year as well!
other headlines: