Registrations are now open for Hoops Academies around Canterbury
All of the Hoops Academies around Christchurch (and Selwyn) have now opened their registration portals. Hoops is a great way for Primary Aged players (and older at the YMCA and Gators) to learn and practice their basketball skills. Our dedicated Hoops page is updated each term with current dates, and any program changes. Keep an eye out next week for information on a "Girls Got Game" Academy as well!
COWLES HOOPS ACADEMY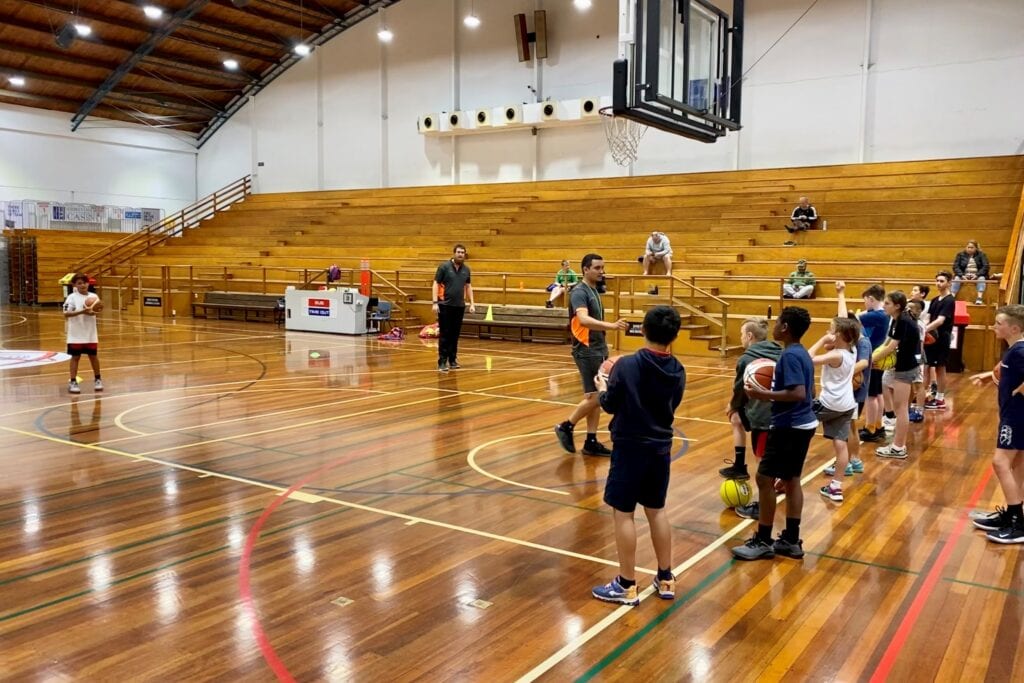 The Cowles Stadium Hoops Academy has been up and running since the stadium re-opened late in 2012, and has had a tremendous increase in the demand. Because of this we've managed to increase the number of coaches we have available at the sessions, and can now enrol more interested children. This is a great opportunity for young basketball players to improve their skills with expert coaching in fun practice sessions. The Hoops academy is suitable for both beginners looking to learn, as well as basketballers looking to consolidate their skill level.
From 3:45pm – 4:35pm, Children in Years 0-4 have their sessions.
From 4:45pm – 5:35pm, Years 5-9 are coached (with higher ability players in this age group shifted into the Level 1 class, held at the same time on the other court).
Cowles Term One 2021 dates:
Monday 15th, 22nd February; 1st, 8th, 15th, 22nd and 29th March 2021.
Term One pricing – one child is $75, $140 for 2, $210 for 3 children.
Please complete a separate enrollment form for each child. For any enquiries regarding enrolment and administration please contact Rebecca at rebecca@canterbury.basketball.
PIONEER HOOPS ACADEMY
The Pioneer Hoops After School Academy is an eight week program run by Pioneer Basketball Club on Tuesday afternoons during term at Pioneer Stadium.
Pioneer Term One 2021 Dates
Tuesday 9th, 16th, 23rd February; 2nd, 9th, 16th, 30th March; 13th April 2021
Times:
Mini Magic (Years 0-2) 3.30pm – 4.20pm
Jammers (Years 3-4) 4.30pm – 5.20pm
Senior Slammers (Years 5-8) 5.30pm – 6.20pm
Cost: $100 per child for all sessions | 2 children $185 | 3 children $277.50
Please register online for Pioneer Hoops by clicking here
Pioneer Hoops Information (online)
Please complete a separate online enrollment form for each child. If you have any questions please email pioneerbasketballclub@gmail.com. Questions regarding payments should be sent to finance.pioneerbasketballclub@gmail.com
GATORS HOOPS ACADEMY
The Gators Academy has been running since 2014, and in 2021 is running sessions on Tuesdays and Wednesdays for children in Years 2-9. All sessions are held at Middleton Grange. Gators Hoops normally cost $75 (Beginners) or $85 (Juniors and Advanced) per enrollment.
Times vary based on the day of the week – download the Gators Hoops flyer where all program times and dates are detailed.
Beginner Hoops Y2-4 and Y3-5
Junior Hoops Y5-8
Advanced Hoops Y7-9
Gators Term One 2021 Dates:
Beginner Hoops ($75)- Tuesdays (Years 3-5 3:45pm – 4:40pm; or Years 2-4 4:45pm – 5:40pm): Tuesday 16th, 23rd February; 2nd, 9th, 16th, 23rd and 30th March 2021
Junior Hoops ($85)- Wednesdays (4:30pm – 5:25pm): Wednesday 17th, 24th February; 3rd, 10th, 17th, 24th, 31st March; 7th April 2021.
Advanced ($85)- Wednesdays (5:30pm till 6:25pm): Wednesday 17th, 24th February; 3rd, 10th, 17th, 24th, 31st March; 7th April 2021.
Click Here to register for Gators Hoops Academies (and their other programs)

To enquire, please email admin@wharenuigators.nz
GENERAL INFORMATION
Classes are capped at 24 children, in order to maximise the amount of coaching each child receives.
Contact rebecca@canterbury.basketball to enquire further as to see if there is room for your child at Cowles, pioneerbasketballclub@gmail.com for Pioneer, or email admin@wharenuigators.nz to enquire about the Gators Academy.
If you wish to find out about the Bishopdale YMCA Hoops Programme, held on Mondays and Wednesdays click here
For the Lincoln Event Centre (Wednesdays), West Melton (Thursdays), or Rolleston Community Centre (Fridays), please enrol via the Selwyn Basketball Page or email development@selwynhawks.co.nz
other headlines: