Playoff time in High School basketball. Who will be advancing on to the next round and who's season will be coming to an end?
It's playoff time for Thomson & Whelan 2022. Games of the week consist of Christchurch Girls' vs Cashmere and Shirley Boys' vs Rolleston. It's crunch time now for all these teams still in contention, win and advance or lose and the 2022 season is over.
Thomson Division One Quarter-Finals will be played this Thursday the 11th, with both games being held at St. Bede's at 5:40pm and 7:20pm.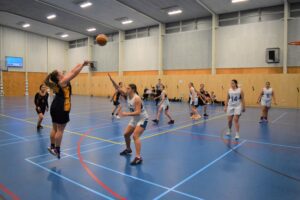 Whelan Division One
Christchurch Girls' High hosting Cashmere – Quarter Final
Kaiapoi hosting Middleton – Quarter Final
Avonside hosting Rangi Ruru – 8v9
Whelan Division Two
Burnside hosting St. Andrew's College hosting – Quarter Final
Ashburton hosting Papanui – Quarter Final
Ellesmere hosting Hornby – 8v9
Thomson Division One
Christchurch Boys' High hosting Burnside – Play In
Shirley hosting Rolleston – Play In
St. Andrew's College hosting Riccarton – Friendly
Thomson Division Two
Hagley hosting Te Aratai – Quarter Final
Hornby hosting Haeata – Quarter Final
Hillmorton hosting Rangiora New Life – 8v9
other headlines: