A high pressure high support league is starting in Canterbury.
In partnership with Signature Homes North, CBA is establishing the "Signature-League" in Term 4 of 2023.
The Signature League will provide players, coaches and referees within our community pathways the opportunity to develop in a high pressure, high support environment in the off-season.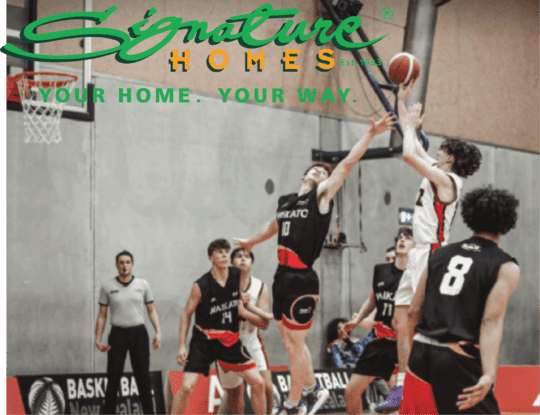 The five week evening leagues to be run in term 4 and term 1 (5 weeks per term) beginning the week of November 13th in term 4 2023 and the week of January 29th in term 1 2024.
Times and location for term 4 2023 (note players must arrive 30min early for "war room" and warm up:
U16 Boys: Wednesdays 4pm – 6pm @ Cowles
U16 Girls: Wednesday 550pm – 715pm @ Cowles (Note changed due to registration numbers and coach availability)
U18/U20 Men combined: Tuesdays 630pm – 830pm @ Cowles
U18/U20 Women combined: Wednesday 455pm – 550pm @ Cowles (Note changed due to registration numbers and coach availability)
Games will be in 1 hour slots and use a new structure of:
four × 5min stop clock periods using overtime rules,
scores reset at the end of each period,
2 league points per period won, 1 per drawn and 0 for a loss,
All teams will have a 30min "war room" session prior to each game.
Players will individually register into the boys or girls U16, U18 and U20 (for the 2024 rep season) divisions by the deadline of Monday November 4th. Initial registration is only available to those who participated in the 2024 representative or mainlands programme. Coaches will then draft all registered players into even strength teams of 7-8 players. All players must wear their respective associations reversible singlet.  Players can register here.
Coaches will be selected from the pool of 2024 rep and mainland programme coaches wishing to develop along the CBA coach development pathway. They will be supported by CBA coach developers  If interested, please read the programme and express your interest by registering an EOI for the 2024 rep season here.
Referees will be selected from the engaged and committed pool of community referees.
other headlines: