This information has been sent out to all our club basketball contacts this week, ahead of weekend whitu
This week's notes:
Focus When on Scorebench – please make sure that the people appointed to scorebench know they must give the necessary attention to the game they are helping run. We had a complaint about a scorebench failing to record three baskets in a game that went down to the wire
Players Active on iPads – each team should have all of their players assigned in GameDay now, which is "pushed" to the iPads we use for scoring. Before each game, coaches need to ensure that:

all the players who could play in that game are marked as "ACTIVE" (or "STARTING" for a Premier game)
all player numbers are correct (email james@canterbury.basketball if you need instruction on how to set numbers up to come through each week, to save having to do it every time)
they have "locked" their team roster for that game (to guard against any accidental changes before the scorebench receives the iPad)
Any players who are inactive once the Coach/Manager has locked their team will not be allowed to take the court once the game has started. An exception to this would be if a team submitted a physical team roster (on paper) before the game started (to the Floor Controller) which had this player marked as active (i.e. the paper roster would take precedence over the ipad if there was a difference)
Fundraising – just a reminder that any fundraising at venues when we are hiring needs to be cleared before going ahead. We need to get permission from the venue first (fundraising which has been endorsed has only been for club/school basketball programs, or a full basketball team connected to one)
D League and Men's U23 Rep Team Trials – see our website article for more details (trials this Sunday)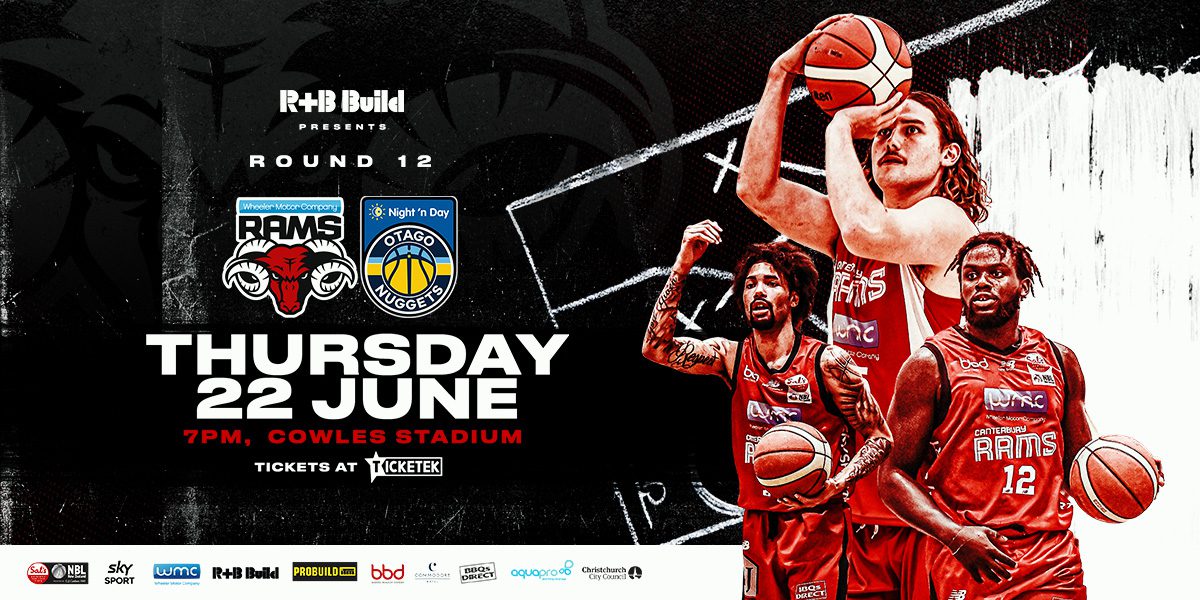 Canterbury Rams vs Otago Nuggets – The penultimate Rams' home game is on next Thursday night (22 June) – feel free to use the 10% discount link your club/team contact has, and see Corey Webster's first game as a Ram!
other headlines: