This information has been sent out to all our club contacts this week, to make sure all of our members are prepared to play this weekend:
The duty draw for August 29-30 and the following Sunday can both be seen on our draws page, to help plan your weekends. Sunday Draws – please note the two different start times based on the Alert level we are in.
First up is us wanting to congratulate the North Canterbury Women's Premier Team who won the Patron Trophy in convincing fashion over LU!
Referees – as usual we are always after any new referees to help (both with weekend and also after school and weeknight games), so if you have someone in your club you think would benefit from this please put him/her in contact with @rebecca@canterbury.basketball
We were incredibly pleased with how smoothly the past weekend went in Level Two – hopefully it is only one more weekend at this level, but we need to be prepared for more. There are only a few things we want to remind you about (or add in):
20 person limit per team – make sure you have organised who is in your group before Saturday or Sunday, to avoid having to tell them they cannot enter the playing venue on the day
Organise a meeting area for your team outside the venue, well away from other groups, but where you can see when entry is allowed (and then enter with your whole group one at a time). We want this done to try not have a tonne of people congregating in one area
Team Lists – If the person responsible for giving you your team list cannot see out the door, please have only one person text him/her to have this brought out to your team to complete while waiting

Remember a pen to add in coaches, managers etc on the form!
Your team is welcome to prepare their own list ahead of time too – all we need is: first name; last name; contact phone number for every member of your team party – either print these yourself, or email me the list before 10am Friday morning and I can print this out and have at your venue for you

Live streams – we don't have enough staff members to manage this from a CBA perspective, but will happily share any streams clubs organise on our page for people to watch remotely
Leaving the venue as quickly as possible – so the next team can come in as soon as possible, handshakes are highly discouraged, and any team meetings are to be done outside the venue. Please stress the importance of doing three quick cheers for the opposing team, grab your gear and leave the stadium as soon as you can
Warm-up – each game will have at least five minutes to warm-up inside, so its advised to have your shoes on ready to go while waiting for entry (weather dependent of course)
Last game dates in each competition to be able to play four games and gain playoff eligibility (a lot of these have now passed):
Men's Premier: 15 or 22 August depending on bye
Women's Premier: 22 August
Men's Division One: 23 August
Women's Division One: 16 August
Men's U23: 15 August
Women's U21: 30 August
Men's U20 Grades: 22 August
Women's U18: 9 August
Boys' U17 A: 22 August
Boys' U17 Middle and Development Grades: 15 August
Boys' U15 A, Lower Middle and Development: 15 August
Boy's U15 Upper Middle: 29 August
Girls' U15: 16 August
Boys' U13: 1 or 8 August
Drink Bottles – make sure these are filled up before arriving as most drinking fountains and taps will not be operational (also remind people to try and refrain from needing to use any public restrooms)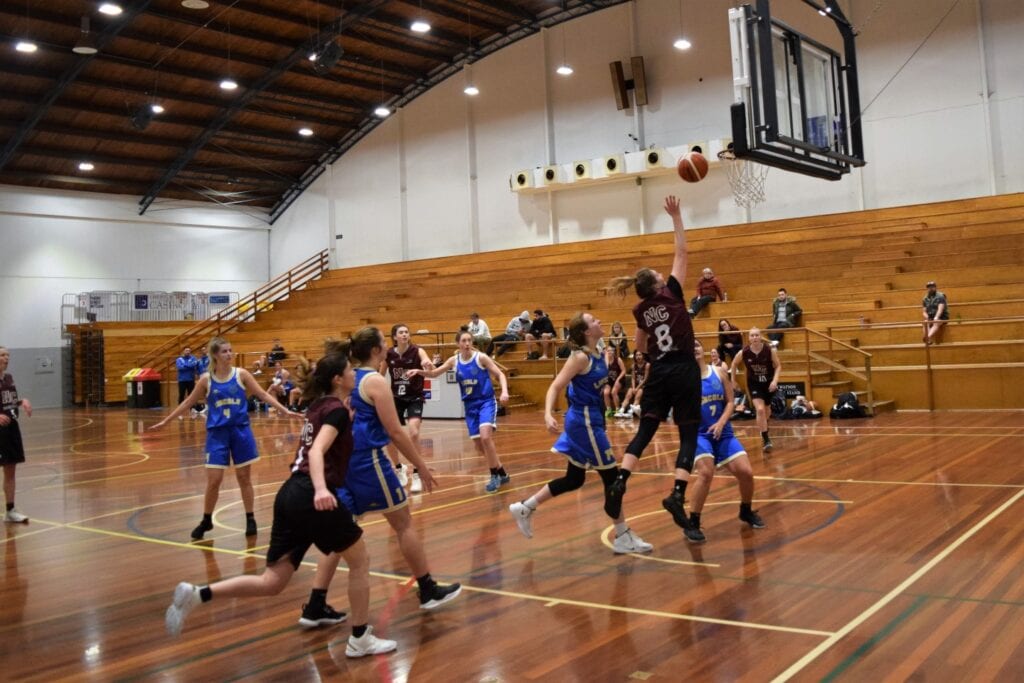 Venue Designated Entrance and Exit Locations:
Ara: Enter via South Side (Moorhouse Ave side); Exit via North Side (Ferry Road side)
Cowles: Enter via normal entrance; Exit at end of court one next to locker-rooms
Kaiapoi: Enter via Normal Entrance (North Side); Exit at Southern end of the gymnasium – opposite end from entrance
Celebration Stadium: Enter via Northwest Door closest to Dolamore Place (between court one and two); Exit via Southern end of the gymnasium – opposite end from entrance
Middleton New: Enter via Main entrance door and foyer; Exit via any of the doors that lead directly outside from the court (at far end from entrance)
Middleton Old: Enter via Main entrance door and foyer, not via door closest to changing rooms; Exit via any exits that go directly outside at southern end of courts (opposite end of the court from entrance)
Ōrua Paeroa (Avonside and Shirley two court gym): Enter via Avonside Gymnasium Foyer (northeast side of the building); Exit via on of the exits that go directly outside at southern end of courts (opposite end of the court from entrance). No access to shared gym from this one. If restrooms are needed, use the Avonside ones
Ōrua Paeroa (Shared Gym AGHS/SBHS – with Rock-Climbing wall): Enter via Shirley Gymnasium Foyer (northwest side of the building); Exit via any of the exits leading directly outside on Northern Wall (so as to reduce congestion by either foyer for entering). No access to two court gym from this one. If restrooms are needed, use the Shirley ones
YMCA: Enter via Single door on southwest corner of the YMCA building (far end of court one from the YMCA reception). Teams can line up on path away from the access road, next to Library; Exit via exit doors that lead out to Bishopdale Park, next to Court Two. No hand sanitiser allowed to be used over the wooden stadium floor. Drinking fountain is turned off
Scorebench – if you are on scorebench duty before your game, arrive as usual (at least five minutes before tip time and enter after the teams playing go in)
More detailed information on all our procedures can be seen here: 2020 CBA COVID19 Level Two Procedures
other headlines: