The COVID Alert Level dropped just in time for all spectators to be able to come to the final games of the 2020 High School Season
St. Andrew's College was unbeaten in the McDonald's Whelan Trophy Competition, but facing a well-coached Middleton Grange team, who had given them a run for their money earlier in the year.
Nursing some injuries, StAC leaned on their defensive pressure against the gators, grabbing 15 steals from Middleton Grange over the course of the game. Lauren Whittaker managed to score 25 off the bench for St. Andrew's, with Te Rina Cooper ably filling the lead guard role throughout the contest. Middleton was able to keep the game close enough to strike from the three-point line, with Maia Williamson hitting four as part of her 15 points, and her back-court partner Katie Van Den Bogaert dropping three from behind the arc too.
Ultimately though, it was the size on the glass that spelled doom for the Gators, with Lose Faingaauku (12, 14 rebounds) grabbing nine offensive rebounds herself. This helped St. Andrew's to a 35-14 third quarter, as they were untroubled the rest of the way to win 90-59, and Whittaker being named as the Finals MVP.
St. Andrew's College 91 (Lauren Whittaker 25, 5 steals; Te Rina Cooper 17, 14 rebounds; Hannah Crabtree 14; Lose Faingaauku 12, 14 rebounds)
Middleton Grange 59 (Katie Van Den Bogaert 26; Maia Williamson 15)
---
St. Andrew's also featured in the McDonald's Thomson Trophy Grand Final, and like their female counterparts, also posessed an unbeaten record. Christ's College had dropped two games during the competition, but took solace from the very close game they played against StAC to wrap up the regular season.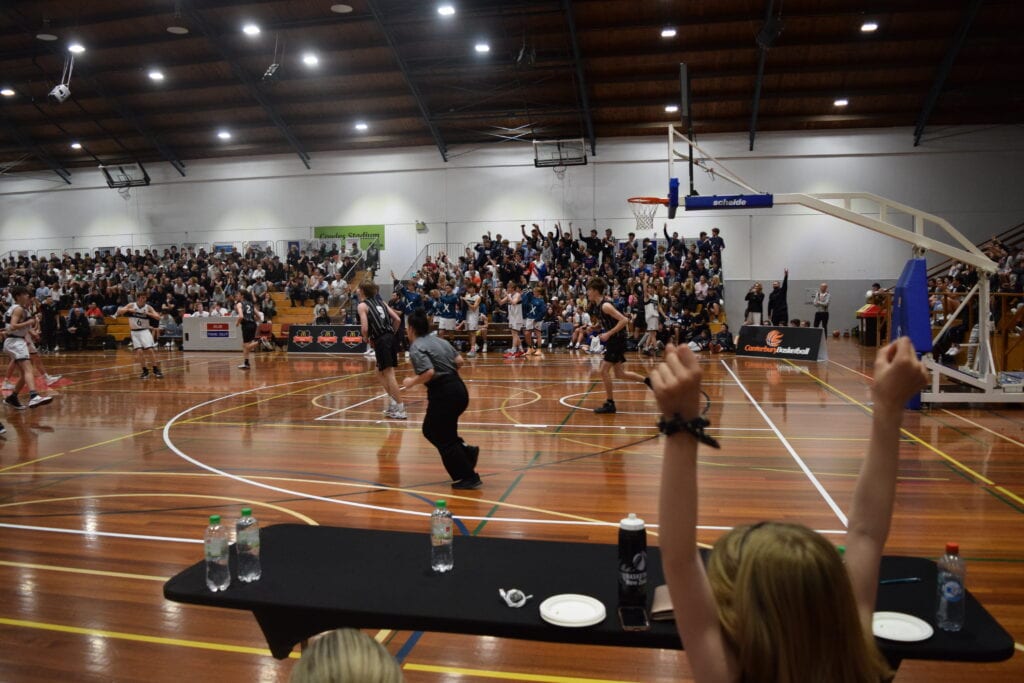 Both teams came out of the gate ready to play a very uptempo game, with Alex Lind able to make Christ's pay for some poor closeouts early in the game. The StAC defensive anchor, Flynn McGuinness battled some foul trouble and had to watch his teammates from the bench for most of the first half.
Hunter Adam and Josh Book started to find their groove towards the end of the second quarter for Christ's, and blew out what was looking like a game that would be decided in the dying minutes with a surgical 35-15 third quarter. Benji Freeman connected on some of his trademark threes "from way downtown" for St. Andrew's, but could not stem the tide, with Hunter Adam taking home the Finals MVP award.
Christ's College 113 (Joshua Book 31, 8 rebounds, 8 assists; Hunter Adam 27, 11 rebounds; Tom Harrison 14; Nale Fifita 12, 12 rebounds; Nic Book 12, 5 steals)
St. Andrew's College 94 (Ollie Miles 23; Tanae Lavery 22, 8 rebounds; Benji Freeman 22; Alex Lind 10)
other headlines: