The 2020 Winter Club Season wrapped up in a fitting fashion, with the Miles Toyota Men's Premier League Final only getting decided at the final buzzer
Not only did we decide the champions in each senior grade, we also recognized the Major Award Winners, as well as First Team and MVP Award Winners before each A grade final.
Miles Toyota Men's Premier League: Atami vs Pioneer
Photo courtesy Hamish Hobbs – Vantage Media
Atami was the team to beat throughout the year, with an almost perfect record on the line. Last year's beaten finalist (Pioneer) was back again, and bolstered by the late-season addition of Taylor Britt.
The final did not disappoint, a back-and-forth affair eventuated, with never more than 8 points separating either team.
Atami led most of the first half, with Ben Williams (24, 10 rebounds) and Derek Albertsen (17) featuring prominently.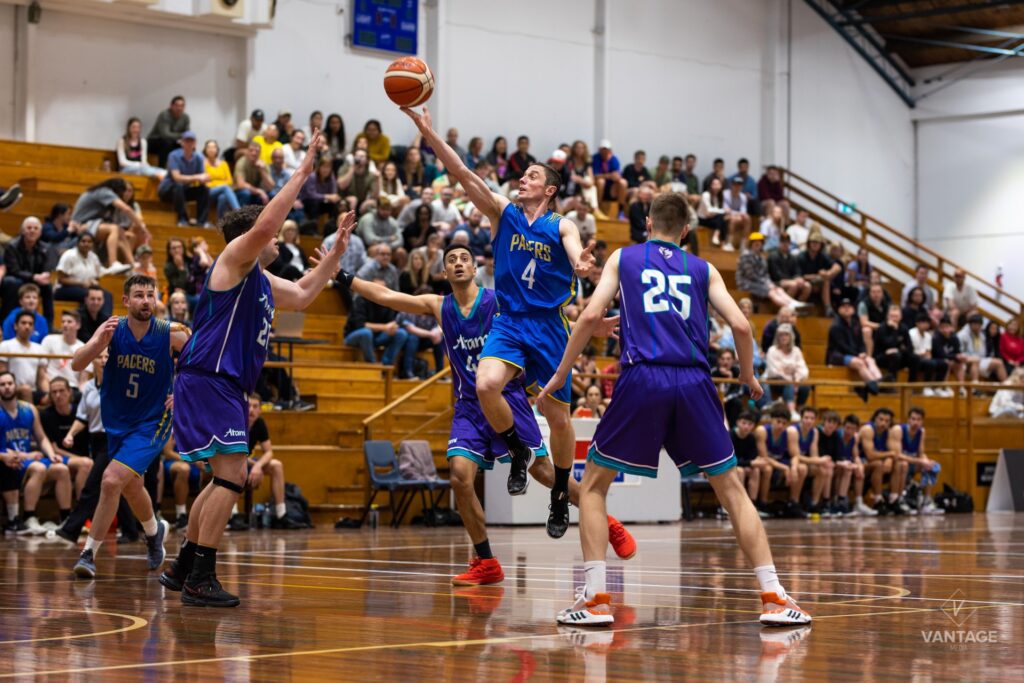 In the final quarter, Pioneer came back. Marty Davison had 13 points and 9 assists, but it was Taylor Britt's play down the stretch that saw him named Finals MVP (26, 9 rebounds).
Atami Captain Derek Albertsen had a final second shot to win the game after a Pioneer miss from the Free Thrown line, and a converted tip in that would have sent the final game of the year into extra time was just after the final buzzer. Pioneer escaping with a 80-78 win.
You can watch the whole game here (from the 1:39 mark):
Miles Toyota Women's Premier League: North Canterbury vs Halswell
Photo courtesy Richard Connelly – Gamefacenz
The Women's Premier league contracted slightly in terms of team numbers, as part of the framework to improve the retention and standard of players in our female competitions.
North Canterbury completed their perfect season as they easily accounted for Halswell in the Grand Final, who had qualified after upsetting the Lincoln University team in the semi-final round.
Some early threes for Halswell gave them the edge at the start of the game, with Terina Wanoa (12, 11 rebounds) and Fran Edmondson (11, 8 rebounds) performing well for the green machine.
North Canterbury's Mary Goulding was outstanding – netting a triple-double (24, 16 rebounds, 10 assists) and well deserving of being named as Finals MVP. Alloyfold Canterbury Wildcat Gemma Etheredge was a defensive terror for the champions with 16, 8 steals.
North Canterbury retained their Premier League Championship, winning the final game of the season 87-47
You can watch the whole game here:
Men's Division One: Pioneer Blue vs Eastside Ballers
Pioneer Blue's extensive depth saw them finally reach the Grand Final, against the Eastside Ballers. The Ballers used some great defence in the first half to build a four-point lead. Nino Diaz led all scorers with 21 for the Ballers.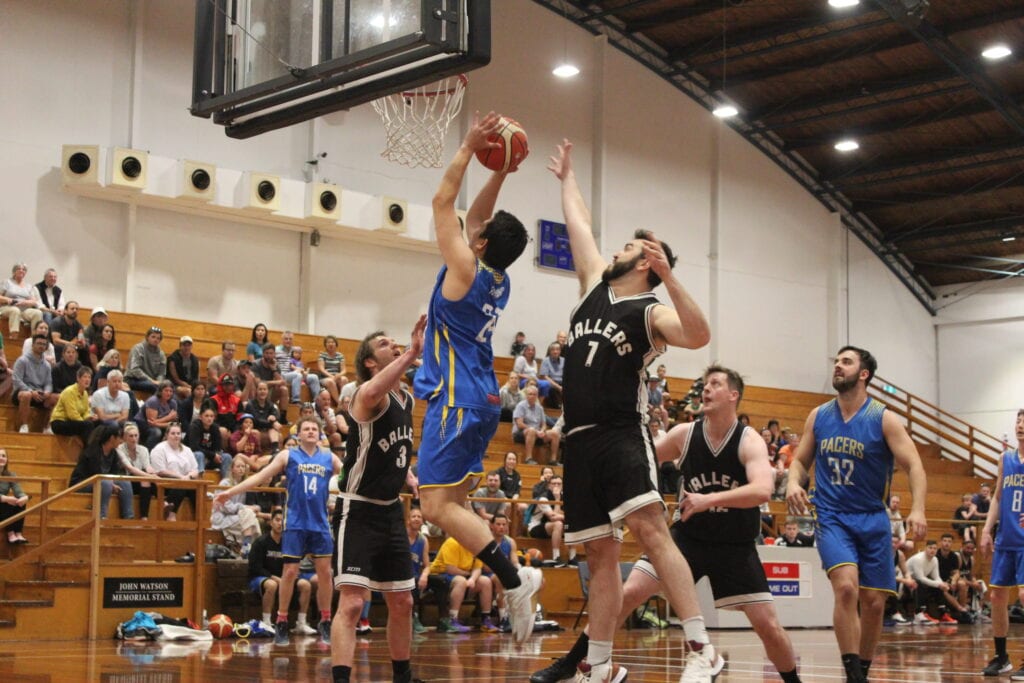 A 13-0 run for Pioneer spanning the half-time break was enough to give them a lead, which they never relinquished. Willem Tolhoek scored 18, while his frontcourt teammate Dan Pauu had 11 (and was named Finals MVP) pulling away at the end of the game to win 74-52.
Women's Division One: Halswell Green vs Halswell Red
Club mates faced off against each other in the Women's Division One final again – only this time the 2019 result was flipped. The Halswell Red team used a stellar fourth quarter to win the grade, largely on the back of a 22-7 run to close out the game. Nina Pau'u (13) and Finals MVP Victoria King (12) stood out for the Red team, while Lisa Book's 21 and Stacey Hickford's 11 kept their Green team in touch. An ecstatic Halswell Red winning 58-51
Men's U23: Atami vs Lincoln University Bulls
Early on, LU looked to get their name back on the U23 Trophy, pulling away from Atami by 11 points early in the game. Multiple fightbacks ensued from Atami, eventually grabbing the lead in the second half. Ben Hall was outstanding, needing only 25 shots to score 33, and Ben Bowie had 11 points and 18 rebounds in his final U23 game for LU – as they pulled the lead back from Atami late in the fourth quarter.
It was the youngster from Atami – Tanae Lavery who was named Finals MVP (26 points), and his running mate Patrick Rodger (16) who helped spark the final Atami push, as they won a thriller 96-92.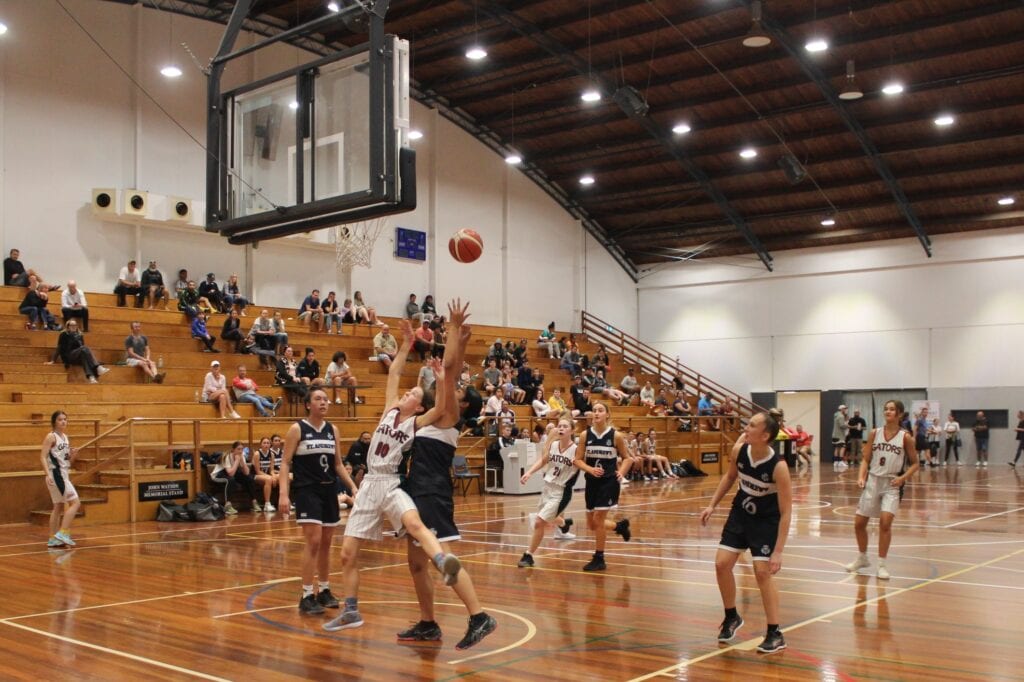 Women's U21: Gators vs St. Andrew's College
The first half of the WU21 season was combined with the Women's Division One competition – with the younger WU21 teams just edging ahead 11-9 in terms of wins between the grades.
The best two WU21 teams from throughout the season met in the final, and Gators was able to ride the hot shooting of Hannah Mischewski (44 points – named Finals MVP) to the championship. Maia Williamson (11) and Courtney Godinet (11) also reached double figures for Gators.
St. Andrew's was nursing some injuries after the Whelan Trophy win earlier in the week, with Isabella Gibson's 16 and Maddie Morrow's 11 leading the way. In the end, there was no stopping Mischewski, as the Gators won convincingly 79-49.
Men's U20 A: St. Bede's Checkers vs Gators Red (8 teams)
Men's U20 Middle: Pioneer Yellow vs Atami Spartans (8 Teams)
Men's U20 Development: Checkers Red vs Papanui Checkers (6 Teams)
Gators Red may have surprised some, by qualifying for the final, but proved they definitely belonged once they got there against the very strong St. Bede's Checkers team. A dream second quarter saw Gators up by 16, with Artem Chensky (22, 14 rebounds) and Ah-Li Fenika (18, 9 rebounds) standing out.
The third quarter was all St. Bede's, to the tune of a 37-13 scoreline, as they grabbed the lead. Walter Brown was everywhere, scoring 35 and grabbing 16 rebounds en route to being named Finals MVP, while Taylor Willis had 22 points and 9 rebounds. Gators fought back valiantly to tie the game, but St. Bede's showed their composure to secure the win 87-80
In the Middle Grade Pioneer Yellow just defeated the Atami Spartans 97-95. Enda Brenna had 41 and was named MVP, while if Atami had pulled ahead at the end, it likely would have seen Kaleb Chamberlain, who had 36 himself, honoured.
In the Development Grade, it was an intra-club affair, with Checkers Red (94) knocking off the Papanui Checkers (89). Kyran Tranter had 30 points, and was named Finals MVP.
Women's Under 18: Rangiora vs Avonside Lady Eagles
As was the general theme for Grand Finals, this was another game only decided in the dying stages of the game. 2019 Champions – Avonside only led for a few minutes of game-time, but were tied at 47-47 midway through the fourth quarter. Kyla Lynch-Brown (16) and Eseta-Claire Navunisaravi (16) both scoring well for the Lady Eagles.
Rangiora had a great performance from Ashlyn Rean (22), and the Finals MVP award went to Hannah Jagger, who had 14 points in a thrillingf 58-55 win for Rangiora High.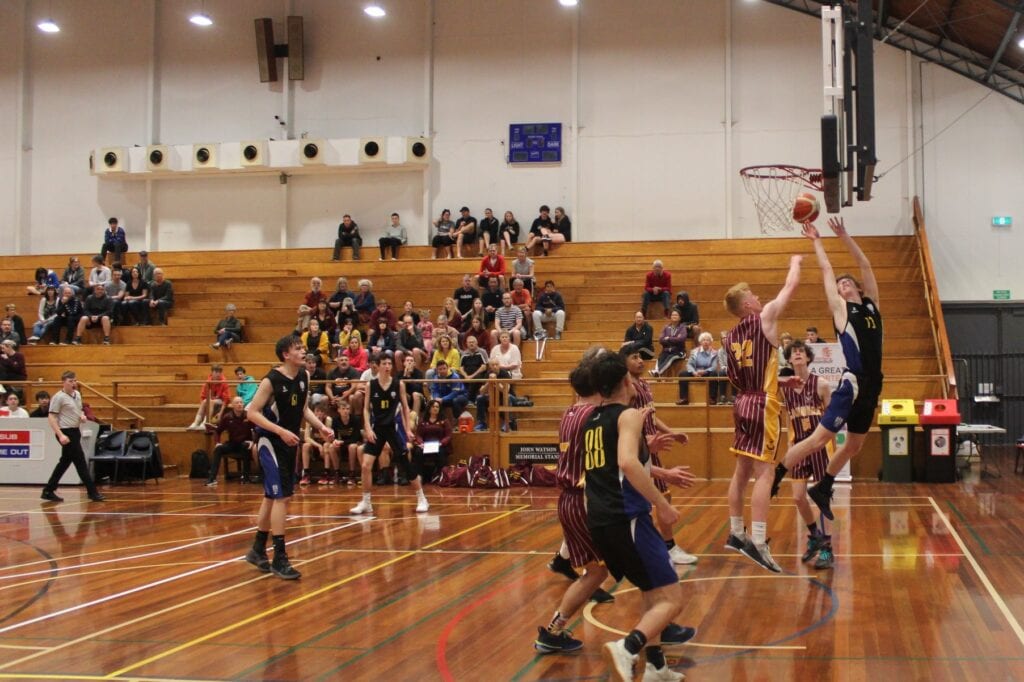 Boys' U17 A: Christchurch Boys' A vs Cashmere Gold (12 Teams)
Boys' U17 Middle: Burnside Green vs Hillmorton Gators (10 Teams)
Boys' U17 Development: St. Thomas Red vs Christchurch Boys' B (5 Teams)
Christchurch Boys' High A leaned heavily on zone defence throughout the year, and despite a few scares throughout the season, managed to ride this to a win in the Grand Final. Perry Ratahi (25) and Finals MVP Ryan Pringle (20) both scored above twenty. For Cashmere Gold it was Campbell Stewart (24) as the only member able to break the same scoring mark. CBHS pulled away in the second quarter to win 89-74.
Overtime was needed in the Middle grade, with Burnside Green 83 edging Hillmorton Gators 78. Brooklyn Menandez's 16 points, and his defensive efforts saw him named Finals MVP.
The Development Grade saw St. Thomas Red win quite comfortably over Christchurch Boys' High B 88-65. Rourke Johnson (13) taking home the Finals MVP award.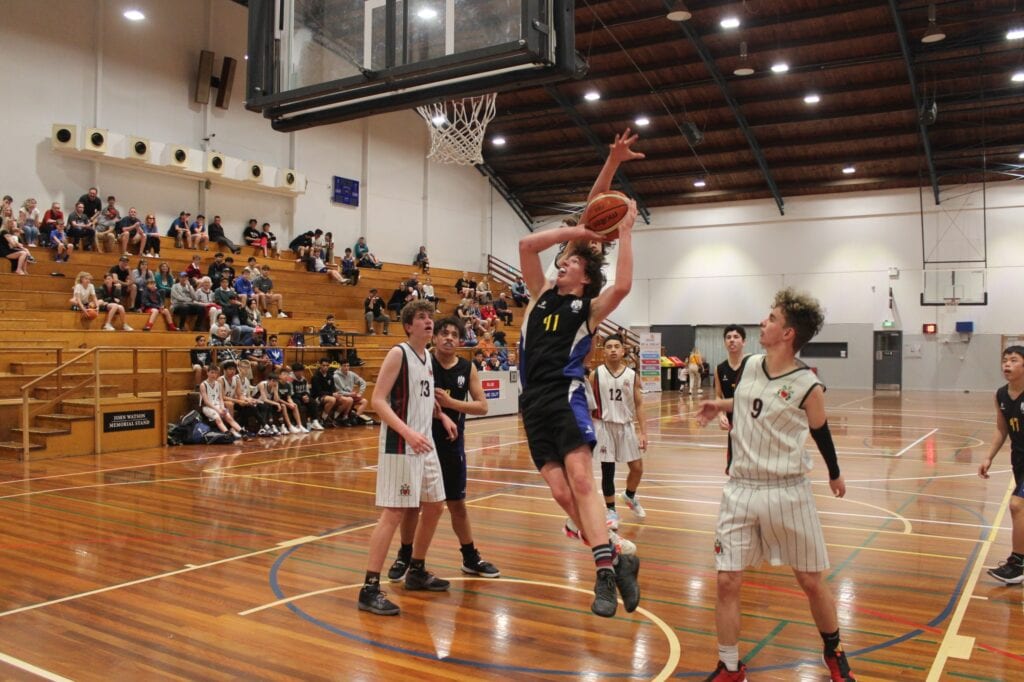 Boys' U15 A: Middleton Grange Gators vs Christchurch Boys' A (6 Teams)
Boys' U15 Upper-Middle: Cashmere A vs St. Andrew's (8 Teams)
Boys' U15 Lower-Middle: Celebration Lions vs Gators Green (12 Teams)
Boys' U15 Development: Papanui Blue vs Christchurch Boys' B (6 Teams)
In the A Grade Christchurch Boys' High A looked to have most of the answers, amassing an eight-point lead in the second quarter, with George Teear dropping 21 for Boys' High. Middleton Grange Gators provided their own questions though, as they grabbed the lead for good in the third quarter. Ethan Robinson scored 20, and his teammate Jairus Montenegro (14) was named Finals MVP. Gators holding on to a five-point win 74-69 as the final buzzer sounded.
Cashmere A was too strong for St. Andrew's in the Upper-Middle Grade. Winning convincingly 94-43. Samuel Kenny led all scorers with 23, and was named Finals MVP
In the Lower-Middle Grade Celebration Lions used a huge 41-point game from Finals MVP Anthony Mano as they knocked off Gators Green 98-78.
The Development Grade saw Papanui Blue's Isaiah Wineto named Finals MVP, as they defeated Christchurch Boys' High B 58-53.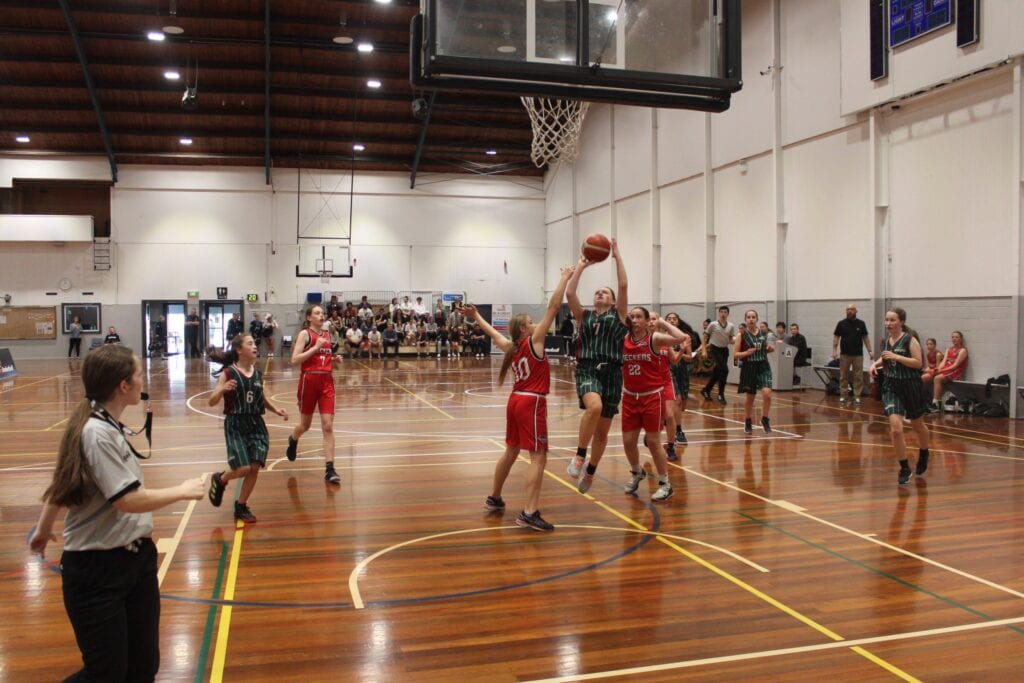 Girls' U15: Checkers vs Gators
Checkers was too strong for a relatively young Gators team, as Niamh Chamberlain had 22, and Finals MVP Poppie Busch-Ward had 19 points. For Gators Helene Mischewski had 15, but it was Checkers who won every quarter, holding up the trophy after a convincing 76-35 win.
Boys' U13: Wharenui Gators Green vs Cowles Chargers Black (9 Teams)
Boys' U13 Development: Pioneer Yellow vs Pioneer White (10 Teams)
Cowles Black was aiming for back to back trophies, and this result looked likely early on. A 14-2 run for Wharenui Gators Green, led by Finals MVP Jared Opsima's 16 points helped Gators Green to a 10-point lead – putting a Cowles win severely in doubt.
Cowles Black wasn't done though, with last year's Finals MVP Hoani Ifopa-Togia dropping 24, as they came storming back to grab the lead in the final minutes of regulation. Ben Ashman had 13 for Gators, as they retook the lead, just barely hanging on to win 56-55.
In the Development Grade Pioneer Yellow defeated their clubmates (Pioneer White) 72-58. Matthew Randall (12 points) took home the Finals MVP award.
other headlines: