All three Canterbury teams at the U15 National Tournament took major steps in their development this past week.
Head Coach, Helen Williamson's Canterbury girls fought in every game, making the quarter finals and eventually finishing 6th in a close game vs Harbour. Assistant Coach Maia Williamson was particularly happy "with the defensive improvement of the girls."
The boys B team, lead by Head Coach Scott Baker, put forward an outstanding showing, missing the quarter finals by 1 point in their final pool play game vs Waikato. All ten boys took major strides in their development, with a proud Coach Baker noting "[the tournament] was packed with lessons for the boys."
The Canterbury A team improved game on game, eventually winning the final in a complete team performance. Head Coach Dave Langrell, flanked by his assistants Josh Potter and Campbell McClimont masterfully rotated a strong set of 10 boys. All players left everything on the court to win the final 89-82 vs their pool play rivals Waitakere West A.
Always focused and objective team Manager Tim Shannahan noted the team acted as "a professional unit throughout."
Sara Buckley, Tawhiri Cate and Valentino Swainson all made tournaments teams, with Hoani Ifopo-Togia taking home MVP honours.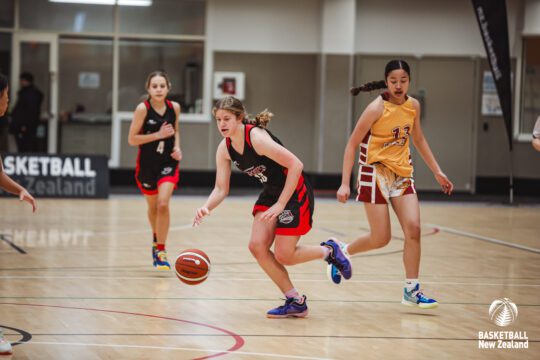 other headlines: