The Canterbury Basketball Association GM, Clive Beaumont, sent a wrap up email to our clubs
The following was sent in an email to our contacts on 21 December 2022
Hey Everyone
I just thought it might be good to update all in basketball as to where we are placed as we head into the break to recharge for 2023.
I would firstly like to thank all of you, as volunteers, for making basketball such an enjoyable experience for the thousands of participants in our community. I always fills me with awe as to the amount of effort and time put in by volunteers who follow their passion and participate in our sport each week.
There are a number of things I want to update you on:
Strategic Planning – thanks again to all who took time to make their views known to us through the survey and the meeting last month. The Board have now collated all the feedback and information and are in the process of finalizing the plan, for basketball in our community, for the next 4 years. The Board have met several times to discuss this and are likely to finalise the plan around Mid-January – I will be in touch thereafter to send more detail around the publication of the 2023-2026 CBA Strategic Plan.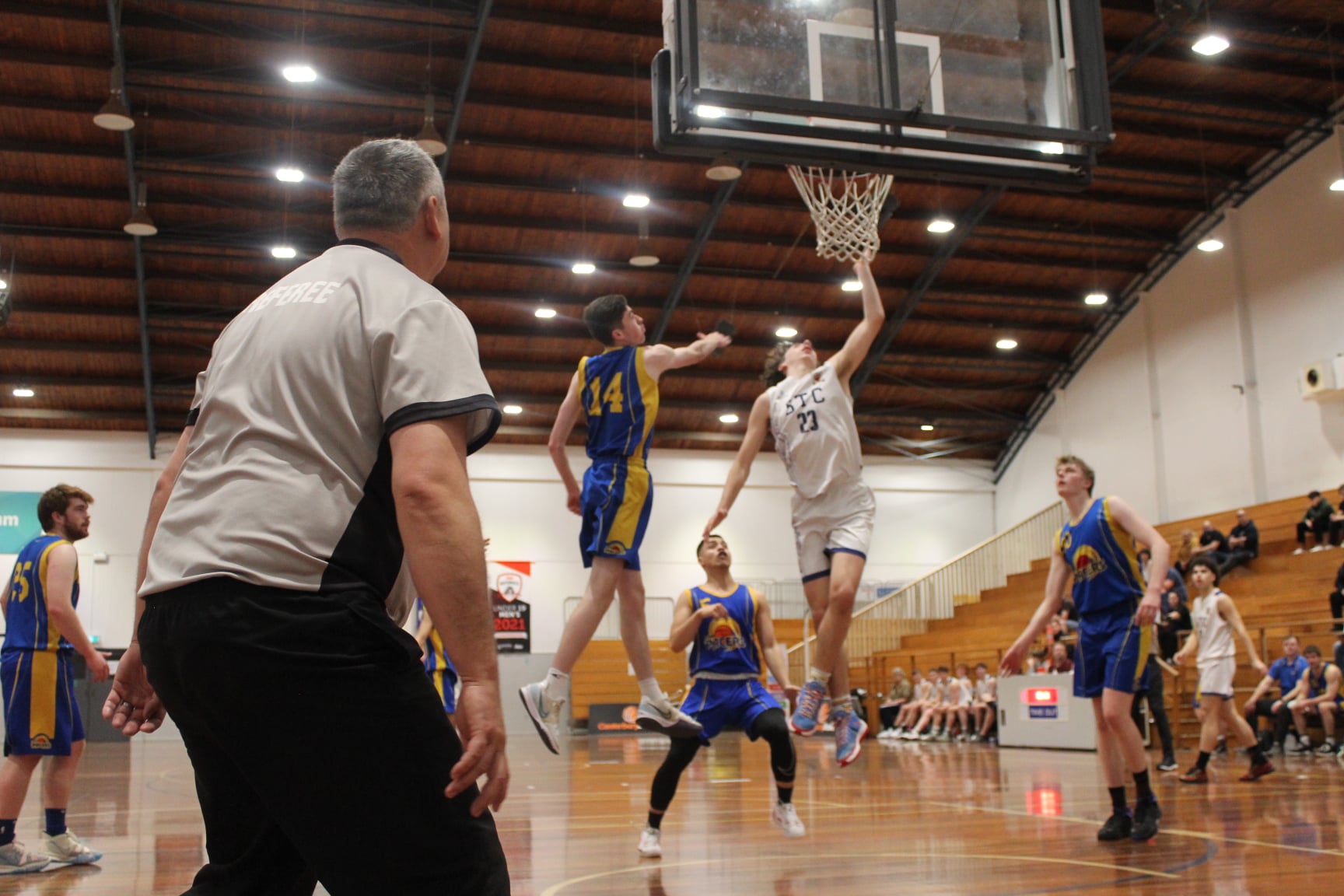 CBA have now drafted a four year plan around recruitment, development and retention of referees sufficient to cover our competitions and programmes. The Plan, together with our 2023 priorities is currently being peer-reviewed by a vastly experienced Referee Development Manager, in Australia, with some of their ( Basketball Victoria)  ideas around recruitment and retention being incorporated.  We are excited to share the plan with  the community and will be circulating it in January.
The Referee roster system will continue in 2023 but with some tweaks made to it. Please therefore in planning the season ensure you will have referees available to be appointed. We also intend to ensure everyone commits to this responsibility in the same way as for Bench duty.
On this we are committed to easing the burden on Clubs during the busy weeks of the season and to this end we want to ensure that CBA is able to appoint directly as many ( of your) referees as possible each week. To this end most of you have already heard from Toni, and booked times in February/March/April for us to upskill your nominated referees and also gather details of their ability ( to make appropriate level appointments), the teams they play for ( to make convenient appointments), and the level of supervision they will require ( so we know where to place established referees). In planning and giving us these details we believe that appointments will be easier to manage.
In addition, we have determined that we will publish the draws early in advance ( we would aim to do this on a monthly basis) to gives clubs and school much more notice of upcoming games which in turn gives more and sufficient time to appint referees accordingly.
Within the Referee Plan priorities you will see in due course we plan to appoint referee supervisors ( in remunerated positions) at various venues/courts to support, encourage and develop our new and inexperienced referees to try to stop the "loss" of such referees due to sideline/player behaviour issues. If you know of anyone suitable for such a role each Saturday/Sunday please get in touch with us ( toni@canterbury.basketball).
As you are all aware Toni will be leaving us on 27th January and we publicly thank her for her efforts this year and wish her all the best in the future. She will not be disappearing entirely and is committed to helping develop referees still, just not on a full-time basis. We have advertised for her replacement and hopefully will make an appointment in January.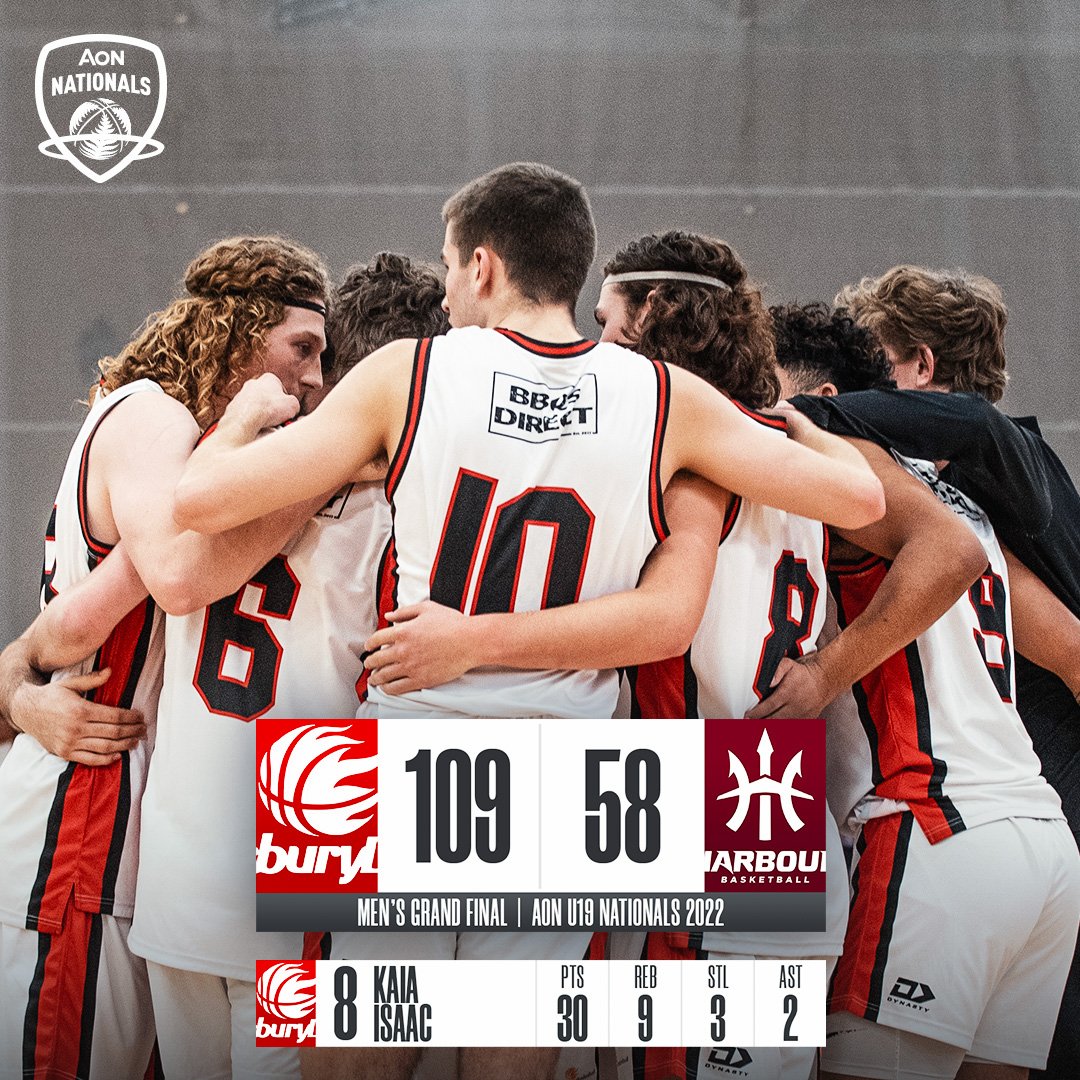 Rep Teams – the was a great success this year with Ben Constable managing and supervising the programme. Success came in the form of the number of teams we qualified for Nationals (8 teams) and in addition reinstated the Under 23 programme and the D-League for the Women. Both the Under 19 men and Under 17 Boys repeated their success in 2021 and were again crowned as National Champions, with the Under 19 Women a gallant runner-up after leading for much of a closely contested final.
50th Anniversary – in 2022 CBA celebrated 50 years as the incorporated association for basketball in Canterbury, it being 1st August 1972 when the Men's, Women's and Junior Association merged to form the current organization. The celebration was a great success with many who contributed over the years getting together to celebrate.
Growth locally continued in our community competitions with 1102 affiliated teams across Primary School, High School, Week-end and Midweek Competitions. Our thanks go out to our major clubs in developing and running such great competitions in conjunction with us, to give such great opportunities within local communities for people to enjoy playing basketball. By our calculations this equates to 8799 players participating in our association.
BBNZ Strength and Adapt plans – we were fortunate to be chosen to pilot these for BBNZ and Lori McDaniel and Tessa Morrison were appointed to the Community Lead roles. We believe in the coming years the Community Leads will play a major role in developing club and people capability. They enhance our ability to roll out development programmes for the benefit the sport and this will be of enormous value in the future.
Finally , a change to Board members – Murray Kennedy has decided to step down from the Board ( his 6 year term was due ot finish in March 2023). I am sure everyone will recognize the time and effort Murray contributed, particularly to enhance the Wildcats' programme and the Women and Girls' space. CBA will always remember the Wildcats' programme and how for so many years it was at the forefront of Women's Basketball in New Zealand. Murray brought a fresh approach to this leading to successive National titles but more importantly established a pathway for young aspiring female basketball players which was unique in New Zealand. Thank you Murray.
I believe we are in a good position for 2023 and our feedback showed that 67% felt that CBA did a good job in leading the sport in the region, and if we manage to get the Referee plan right I am sure that approval rating will go higher.
I am excited about the prospects for Basketball in 2023 both regionally and nationally and as we signoff for the year we wish everyone a safe and happy holidays.
Clive Beaumont
Canterbury Basketball GM
other headlines: