The CBA gives an update on the community basketball, and when that could potentially start up
Our second official statement has just been sent to all clubs and schools from our General Manager, Clive Beaumont (26 March 2020):
Kia Ora Everyone
Welcome to our further update around Basketball in the light of the COVID-19 restrictions.
I know it seems incredible that just two weeks ago we were talking excitedly about the upcoming season, getting teams and coaches organised, entering teams to Club Leagues and High School competitions as well as there being the miniball and hoops programmes in full swing and the commencement of the Midweek Leagues.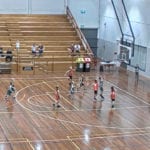 Seems a long time ago now.
We must remember that the Government has put in place this lockdown for the good of all New Zealanders and basketball will be waiting for us all to enjoy on the other side of this extraordinary time.
Stay home and stay safe and well. If we crack this now over the next four weeks we can all get back to what we love doing in life a whole lot faster.
At the CBA, we have already been looking at the season ahead and we will continue to be planning for various possible scenarios and then deliver a further message regarding the season ahead.
However, given we have a definitive minimum timeframe where the country will be in Alert Level 4 (until at least 23 April), we have made the following decision:
The weekend club season will not begin on ANZAC Day (25 April, nor will it start on the 26th)
After the Alert Level has dropped, and the Government indicates it is safe to start up on-court basketball activities, we expect two-three weeks would be about the amount of time needed for: gym bookings to be confirmed; clubs and schools to confirm their team entries and start practising; us to create draws (and have an idea of workable formats).
The most realistic prediction is that the weekend club season will not begin before June 6/7 – this assumes the Alert Level would not immediately go from 4 to 0, but rather be gradually relaxed.
Whatever start date eventuates we will communicate this with you all and give you as much notice as possible. Please do not plan for any date until we can confirm one, as this largely depends on the entire New Zealand Public (all of us) sticking to the lockdown protocols.
A by-product of a later start date will more than likely mean our expected date to wrap up the season would also be changed. We have approached all of the venues we were planning to use in 2020 before the COVID-19 Pandemic hit and asked to book us in through the end of September should we need to utilise those dates.
In effect this means that we can extend the season by around three weeks.
Of course, we are looking at possibilities and none of us know when this might be over so please do not take it as guaranteed that we will be able to start the season on this date.
That said if we do we can predict being able to play about 70% of games for the age-group competitions, and will endeavour to play the whole season for Premier Leagues and our Senior Competitions (Division One and potentially MU23 and WU21), albeit with the possibility of the occasional fixture midweek.
The CBA also take the view that Competition Entry Fees, and Court Hire Fees will be adjusted accordingly, depending on the start date and the length of season which each grade will play – we will advise you in due course.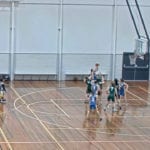 Midweek Basketball has the potential to start up much sooner than weekend club basketball after the Alert Level has dropped, given the fact that both Midweek Men and Women have completed one round of play, and all of the teams are locked in.
As soon as we have some certainty about what our season will look like, we will have the information regarding this sent out to you all. In the meantime, please look after yourself and your family, and hopefully we can all look back on passing this test like we did the earthquakes.
In the meantime look out for our online series of mini hoops drills, "Lock Down with Lori" – a series of interviews with Coaches who have home drills for players; and finally a weekly coaching newsletter covering a different topic each week.
Ngā Mihi and Kind Regards,
Clive Beaumont
GM – Canterbury Basketball
other headlines: