It is with extreme sadness that we have to report that our Patron recently passed away
All of the basketball community's thoughts are with the family and friends of Maurie Henshall, who passed away on Monday.
Maurie's death notice was published earlier today:
On October 11, 2021, peacefully at Burwood Hospital, aged 91 years. Dearly loved son of the late Aubrey and Betty, much loved and respected brother and brother-in-law of Margaret and Don Eade, and the late Bruce and Eunice, loved and respected uncle of Carole Eade-Russell and Michael Russell, and Justine Eade-Hedges and Steve Hedges (UK), loved great-uncle of Ollie, Maddie (UK), and Isabella (UK).
Special thanks to the staff of Ward BG at Burwood Hospital for their compassion and care. Messages may be addressed to The Family of the late Maurice Henshall, c/- PO Box 39001, Christchurch 8545.
The Funeral Service for Maurice will be held in our Westpark Chapel, 467 Wairakei Road, Burnside, on Tuesday, October 19, at 2.00pm, private cremation thereafter.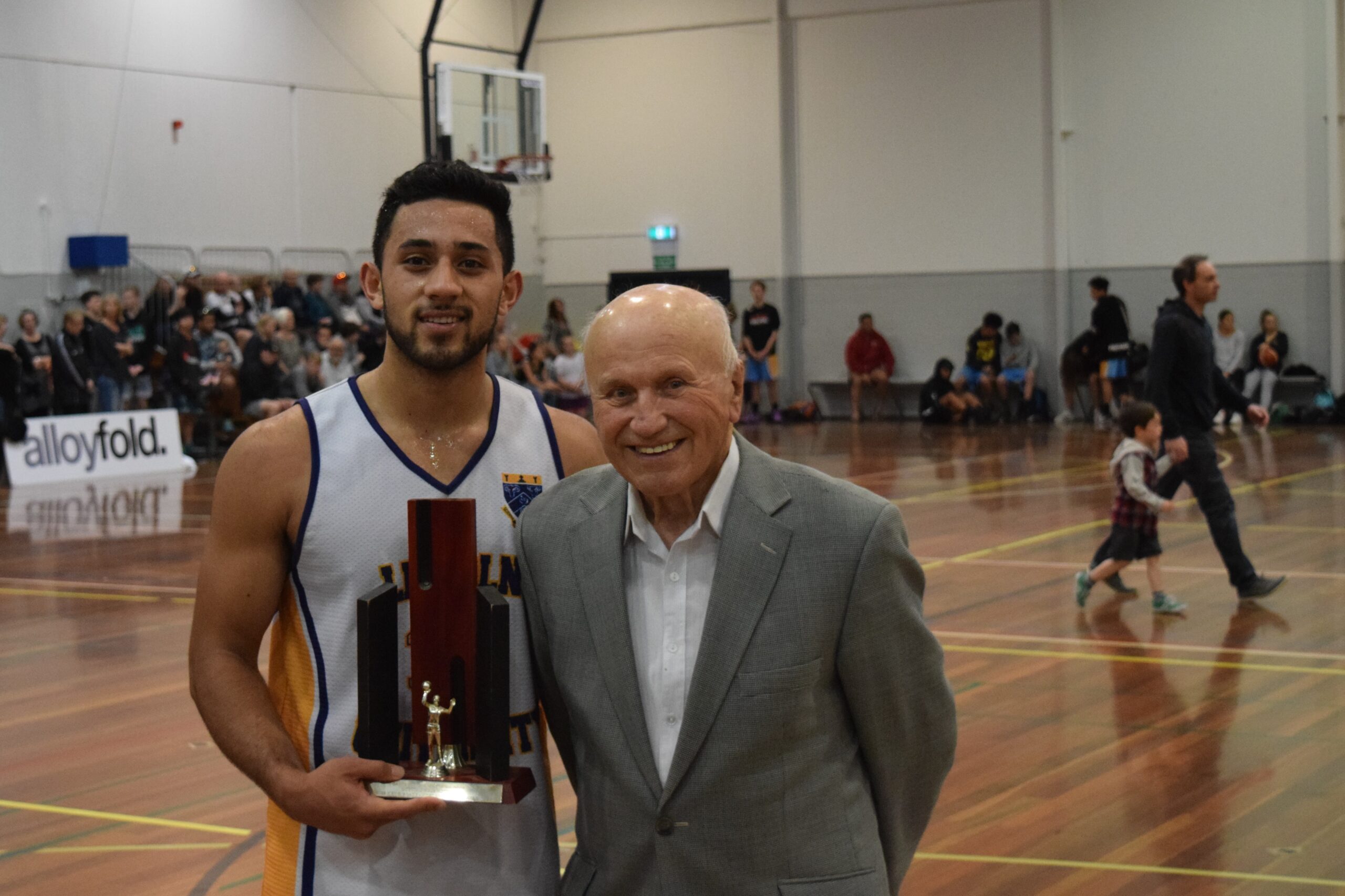 Maurie's basketball interests began in Christchurch with the Taxes Club when he worked for Inland Revenue in March 1958. He took on an administration role in the club team, he said it was because 'they needed a treasurer, not because he was a player'. This lasted until about 1980.
Maurie was more suited, by his own admission, to roles as an administrator. He enjoyed volunteering in that role and excelled at it.
Although never really an active referee, he devoted time to the referee space. He became a member of the New Zealand Men's Basketball Referees' Association (NZMBRA), beginning with the NZ Indoor Basketball Referees' Combined Committee from February 1970 to February 1971. Over the years he volunteered for many other roles on the committee including vice-president and then president for the majority of the late 1980's.
He had roles as an Area Coordinator of local referees in Canterbury (1986-87), plus on the National Referees' Grading Committee (1989), and as an NBL Evaluator (1998). He also served the NBL by serving the Judicial Committee in the late 90s and early 2000s.
Maurie was also active in the executive affairs of Basketball New Zealand (then known as the New Zealand Basketball Federation). He later became a Life Member of Basketball New Zealand and also the Canterbury Basketball Officials' Association. He was the second President of NZBF (following Lance Cross) from 1974 – 1980 and also patron.
He volunteered for events including as the Technical Director at XVI World Games for the Deaf in Christchurch, plus even travelled, at his own cost, to the Olympics in Moscow where he attended the FIBA Congress.
For the Canterbury Basketball Association, Maurie was a Life member and our Patron, with his name appearing on many of our winter club trophies.
Maurie was an astute judge of the game. He had a big role in basketball, mostly as a humble volunteer making a big difference behind the scenes. He cheeky smile will be missed.
Rest in peace Maurie, thanks for everything you did for our game and community.
other headlines: