The top two teams from our 3X3.EXE Basketball conference are off to face the best from Japan, Chinese Taipei and Thailand
The 3X3.EXE Southern Conference has been running in Christchurch since 2019, with the top two teams in the Southern Conference receiving a trip to Tokyo to take on the other winning teams from Japan, Thailand and Chinese Taipei.
Covid however interrupted these plans in 2020 and 2021, so 2022 sees the first time since the first season where our teams will compete in the international stage.
UC Maroon.EXE was the class of this year's competition, winning five of the eight rounds, and never finishing lower than third (720 competition points). This squad worked on their consistency throughout the rounds, with Aidan Tonge, Junior De Young, Chris Tupaea and Sam Riley blending their size and shooting ability together expertly.
Rams.EXE (from Lincoln University) were the only team to defeat UC Maroon in a round, winning three finals themselves, and never finishing lower than fourth (660 competition points). Their team has opted for more length and speed, taking an exciting team of Tanae Lavery, Simon Lafaele, Noa Price and Kaleb Chamberlain over to the Land of the Rising Sun.
The 3X3.EXE playoffs are the very definition of "win or go home" with the tournament being over as soon as your team takes a loss – but the financial rewards for winning are exciting! Most of the other teams will feature professional players, so this will not be an easy competition for any of the teams from Aotearoa to finish at the top of.
Schedule for CBA Teams (NZ Time):
Sunday 18 September 2022
UC Maroon vs TBD (6:50pm)
Rams vs Apex Power (8:20pm)
Rams (if won vs Apex) vs Brex (10:00pm)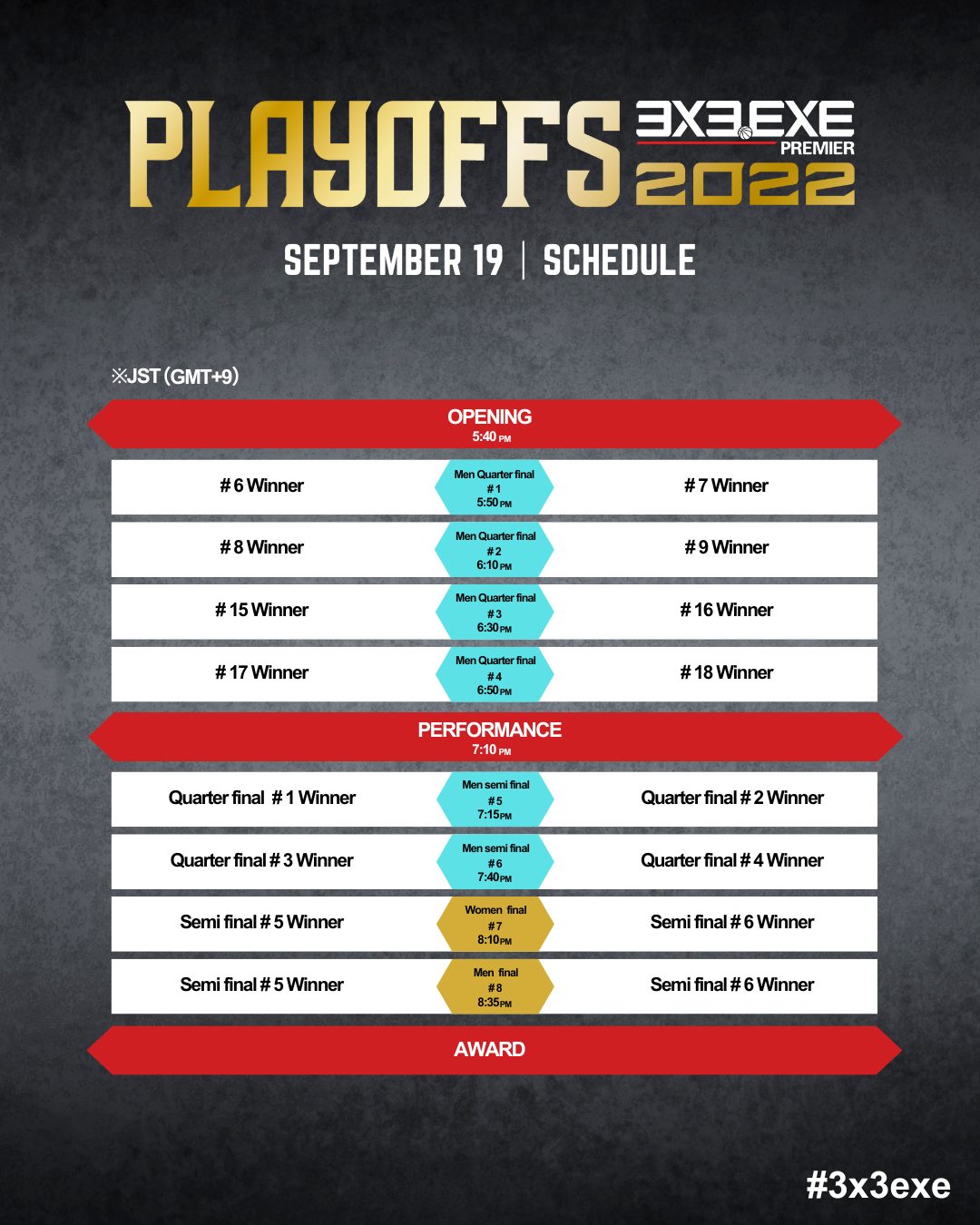 Monday 19 September 2022 – if Qualified
UC Maroon vs TBD -QF (9:10pm)
Rams vs TBD – QF (9:30pm)
UC Maroon vs TBD – SF (10:15pm)
Rams vs TBD – SF (10:40pm)
Grand Final (11:35pm)
All games will be streamed – Day One games can be seen here:
Day Two's action:
More information on the 3X3.EXE competition in Aotearoa can be seen on Basketball NZ's website
other headlines: