Recap of the 2022 Midweek Woman's and Men's Competition. Which teams took home the trophy?
Midweek Woman's
The Midweek Woman's league had 8 teams enter the competition. The Pioneer Pacers making it their third appearance in the finals, going up against Halswell Red.
These two saw each other in round one of the season back in April, where Halswell Red took the win 52 – 42. So it can be assumed the Pacers were after some revenge in the Championship.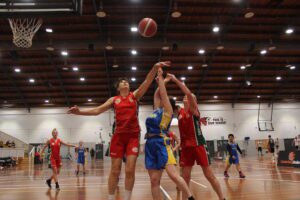 The whole first half was a close game, at about 10 minutes into the second half Pioneer Pacers started to pull away going up 11 points 32 -21. Giving them the biggest lead they have had the entire game.
Both teams went cold for the next 8 or so minutes, until Halswell Red broke the streak with a basket, cutting the lead to 9.
The last 7 minutes of the game Pioneer Pacers didn't score, and Halswell red took full advantage bringing the game back. But that still wasn't enough and The Pioneer Pacers took the 34 – 32 win over Halswell Red.
Congratulations to Pioneer Pacers for becoming The 2022 Midweek Woman Champions yet again!
Midweek Men's
The Midweek Men's competition had 7 teams enter this year's competition.
Atami Casa de Banos saw themselves back in the finals this year against their other team Atami MW Men. They played each other twice during the regular season.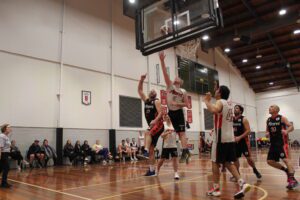 With the Atami MW Men winning the first game 69 – 45 back in May. And Atami Casa de Banos winning the second game 44 – 40 in July. So, with a split series this finals could be anyone's game.
The whole first half consisted of both teams going back and forth scoring and switching off of who was in the lead, at half Atami MW Men ended up taking the lead 27 – 23.
Casa de Banos were able to bring it back within two points in the second half but it wasn't good enough against the Atami MW Men.
After half time Atami MW Men never lost the lead again, up by 11 at one point. They won the Finals pretty comfortably by 8 points, making them the 2022 Midweek Men's Champions.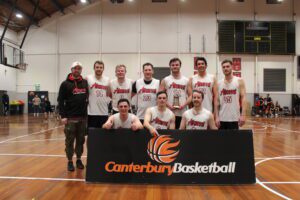 Congratulations to Atami MW Men for taking home the gold and all the other teams in a well played out season!
other headlines: