The 2022 Winter Club Season for Junior Basketball Teams concluded with an extremely well attended Finals Day
2022 saw us complete our season largely to plan (for the first time in three years!) We had one major change for our junior competitions introduced this year: playoffs were removed for sub-grades in the Pizza Republic Boy's U13, U15 and U17 competitions (which allowed for more flexibility in moving teams up and down at multiple times throughout the season, to try and maximise the amount of competitive games they all received). Photos from Junior Finals Day available here.
At Junior Finals Day, it was the last two remaining teams from all of our junior grades competing for the 2022 Championship.
Pizza Republic Boys' U17 A: Shirley Boys' Spartans A vs Rangiora
One of the most entertaining Junior Finals of the day was in the U17 grade, with the #3 and #4 seeds both making it through the playoffs. Tyrell Searle (23) started off on fire for the Spartans, hitting three consecutive shots from behind the arc to give Shirley an early 12-point lead. Rangiora fought back to close the margin to a solitary point, with Jonty Daniels (21) being a constant problem for the Spartans to solve on defence.
Finals MVP Kobe Costley (34) hit a remarkable 7/9 from the three-point line, and helped ensure his team answered every run from Rangiora, never once ceding the lead to them as Shirley Boys' pulled away in the final quarter to win 83-72
Pizza Republic Girls' U16: Checkers vs North Canterbury Black
An unbeaten season was on the line for Checkers, with North Canterbury Black in the challenging spot of trying to end their run. The first quarter looked like we were in for a treat, with the two teams exchanging the lead multiple times before a 9-0 Checkers run saw then jump out in front to end the period. NC kept the game close until the third quarter, when Checkers strung a 15-0 run together to build an unassailable gap between the two teams.
Nova Taukamo (15) was named as Finals MVP, as Checkers went on to win 76-62
Pizza Republic Boys' U15 A: St. Thomas Thunder vs Kaiapoi
The STC Thunder and Kaiapoi High teams faced each other for a third time this season, and were locked together through the first three quarters. There was never more than six-points separating either team as they battled back and forth, both having multiple times with the lead. St. Thomas had built a small five-point lead entering the fourth quarter, and were able to withstand the Kaiapoi challenge in the final ten minutes.
Mana Martin took the role of a one-man wrecking crew, as he dropped 43 points on the Kaiapoi defence, surprising nobody as he was named Finals MVP. STC winning the grade 70-57.
Pizza Republic Boys' U13 A: Gators Grey vs Selwyn Hawks
Selwyn and Gators Grey had both only dropped one game this season, with the Gators team getting the better of Selwyn when they matched up previously, by a relatively large 24-point margin. The Grand Final showed how much closer these two teams were now, with the lead being passed back and forth between each team. A decisive five-point flurry in the fourth quarter for Gators Grey ended up being too much for Selwyn to battle back from.
Samuel Ovalle-Pasten (22) was named as Finals MVP, as Gators Grey won 59-49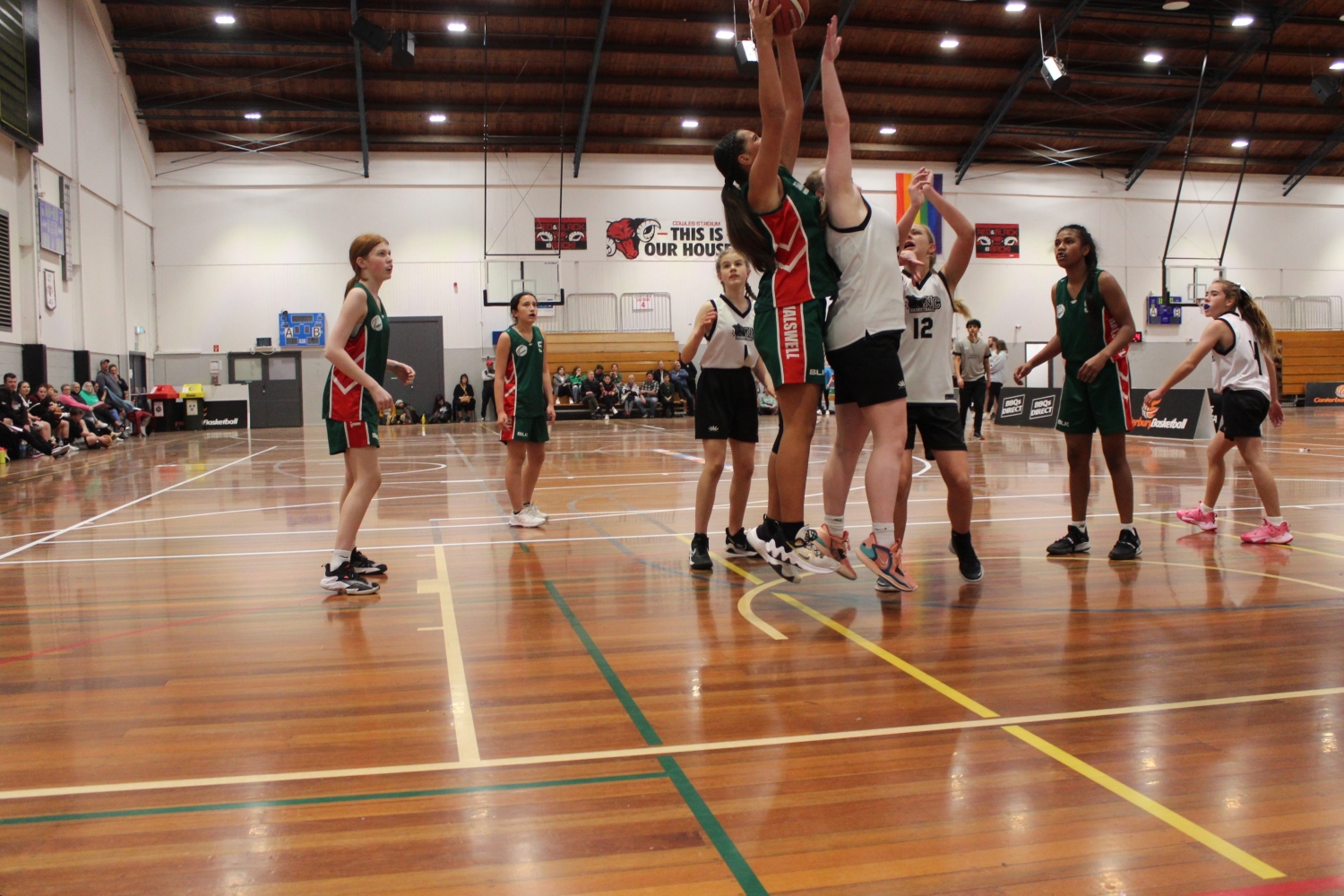 Pizza Republic Girls' U13: Halswell vs North Canterbury White
This Grand Final was the only one-sided game of the day, with an extremely focused Halswell team using their superior size to hamper any attempts by NC to mount a challenge. Halswell won all four quarters, with Finals MVP Ella Buchanan's (12) running half-court shot at the buzzer a fitting metaphor for the game as a whole.
The final score was a convincing 55-22 win for the green machine.
other headlines: