Semi-Finals is here for High School basketball, we have a bunch of games tonight that you won't want to miss!
Only 4 teams left from each competition competing to make it to the finals next week.
Games of the week include #2 seed Rangiora hosting #3 seed Kaiapoi and #2 seed St. Andrew's College hosting #3 seed Christ's College.
Grocott Trophy –
Cashmere hosting Christ's College (Semi-Final)
Hillmorton hosting St. Bede's (Semi-Final)
Whelan Division Two –
Hagley hosting Papanui (Semi-Final)
Ashburton hosting Middleton (Semi-Final) – 6:15pm
Rangi Ruru hosting Hillmorton
Thomson Division Two –
Hagley hosting Papanui (Semi-Final)
Hornby hosting RNLS (Semi-Final)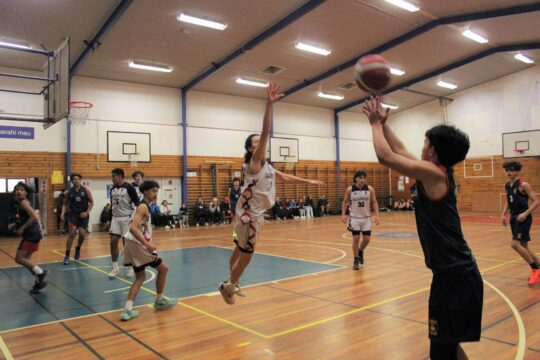 Whelan Division One –
Rangiora hosting Kaiapoi (Semi-Final)
Avonside hosting Villa Maria
St. Andrew's College hosting St. Margaret's (Semi-Final)
Thomson Division One –
St. Thomas hosting Shirley (Semi-Final)
St. Andrew's College hosting Christ's College (Semi-Final)
other headlines: