2023 sees us starting up a Junior High School Basketball Competition in honour of the late John Grocott, who played such a big role into what our sport is today
Not only was John made a Life Member of Canterbury Basketball in 1999, and the now disestablished Canterbury Basketball Officials Association in 1998, but BBNZ also awarded John the Sir Lance Cross Award for exceptional service to the sport in 1993, Life Membership in 2007, and a long-service award for 50 years' service in 2018.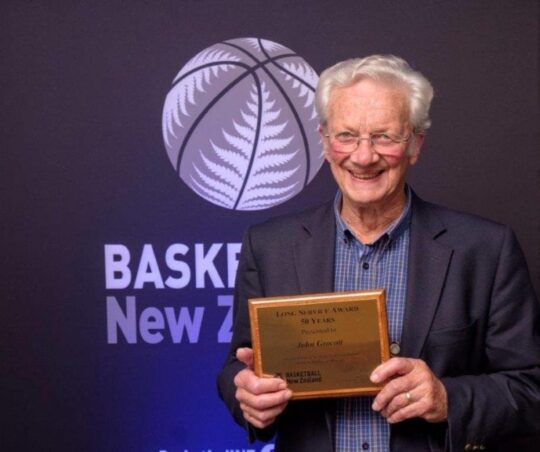 This new competition is made for Y9 and Y10 boys (with SSC running a similar competition for Y9/Y10 girls), and is set to tip off May 2nd at 4:15pm, with games played on Tuesday afternoons/early evening in school gyms across the region.
11 schools have entered the inaugural competition – Ashburton College, Cashmere High School, Christ's College, Ellesmere, Hillmorton, Kaiapoi, Lincoln, Rangiora, Rolleston, St. Bede's and St. Thomas
We are super excited to see how this grows the Junior space of basketball around the community!
other headlines: