You can see the information we sent to our club contacts in December, specific to the 2023 Weekend Winter Club Competition
The things of note communicated to our clubs, which closed out the year:
Draft Weeks Of Play – the Sal's NBL schedule has now been released, and Rams' home game details added into this. The Tauihi league schedule is close to being released now, so we will incorporate this when appropriate. The BBNZ D-League and U23 Tournaments are not yet finalised, so we will maintain some flexibility over the calendar while this is unknown 2023 CBA Draft weeks of play
2023 Competition Rule Amendments – These are in the "expected" stage at this point in time, and are relatively minor in comparison to some previous years 2023 Competition Rule Amendments
CBA Office Closure – we officially close for the holiday break on 22 December 2022, and will officially reopen on 9 January 2023 (though not all staff will be back in the office until later in January)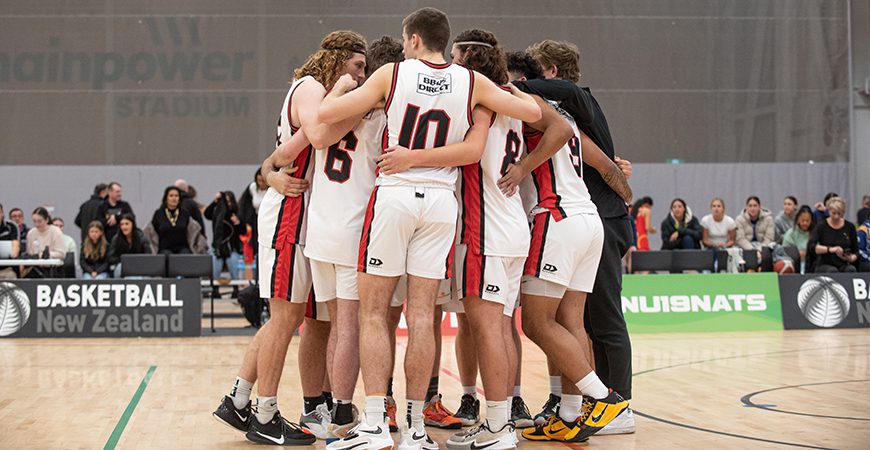 January "Rep Readiness Camp" – registrations for these camps are now open. These camps are for players wanting to play representative basketball in 2023, who are born between 2004 and 2009. Registrations can be made through our website
Further updates from the November email:
Referee Plan – Clive has just emailed all of the clubs to wrap up the season, which includes more information regarding this. The draft of the plan is now complete, and is currently being peer-reviewed, and the plan will be circulated in January
Own Duty Decision – We had some pretty clear preferences evident from our clubs, so have communicated that 2023 will have the following

U13 Grades will be "OWN DUTY"
Boys' U17 will be rostered duty (before or after)
Boys' U15 and Girls' U16 will be rostered duty (before or after). Most weeks each team will share duty (two people assigned weekly, instead of four people approximately every second week)
Female Grades – BBNZ Community Lead Tessa Morrison helped run an extremely productive meeting earlier this month, with the person responsible for female basketball within their club attending and sharing their club's views. More importantly, some key decisions/points were agreed upon (more detail has been sent to each club)

Replace the WU19 grade with a cup league (name to be finalised later) which will be targeted towards players aged 17-23
Female Eligibility Committee to decide on player eligibility questions while the grades are not ingrained
Each club representative to be the evangelists within their respective clubs to help make this a success, and share the "why" of what we are doing

Coach Requirements and Courses – BBNZ courses are currently hosted on the sport tutor platform (it's recommended to do "Good Sports" as a baseline, then "Thriving Under Fire" which are listed near the bottom of the page), but this does not update in an automated fashion directly onto our database. Initial ideas about managing this have included the school/club to "sign-off" that all of their coaches have met the minimum requirement. We will send through more detail about what is required/recommend at each level early next year. We also highly recommend the FREE coachmate app which has now added the ability to plan and record your own practices in the app.
other headlines: