This information has been sent out to all our club basketball contacts this week, ahead of weekend waru
Reminder that all draws get posted to this page as they are released
Notes:
Season – We have now passed the halfway stage of the regular season for nearly all our grades. For the U15 and U17 Boys' sub-grades I have made 27 changes in terms of teams moving up/down to try and give teams as competitive games as possible. Congratulations to Lincoln University and Pioneer whose Premier Teams won the Patron and Hoben Trophy Finals Respectively (first round winners)
Referees – A big thank you to the clubs and schools that have helped get an efficient system in place. We are seeing more appointments confirmed before the weekend, which makes Saturday and Sunday run far smoother. If you have someone (or people) in your team who want to referee regularly, please put them in contact with toni@canterbury.basketball so they can be included in all correspondence regarding game appointments and availability
Live Stats – If you have anybody interested in learning how to do LiveStats for basketball games please get in touch with james@canterbury.basketball and we will help organise training to be able to do this (all FREE!)
BBNZ U17 Teams – The Men's team have qualified from the Asia-Oceania region for the World Championships, with Nic Book getting named in the Tournament Team! You can find out more (including videos of all games here). Our NZ women's team is in transit now, and they will look to qualify over the next week and a bit (their tournament page is here). Follow BBNZ social media for updates as the teams' progress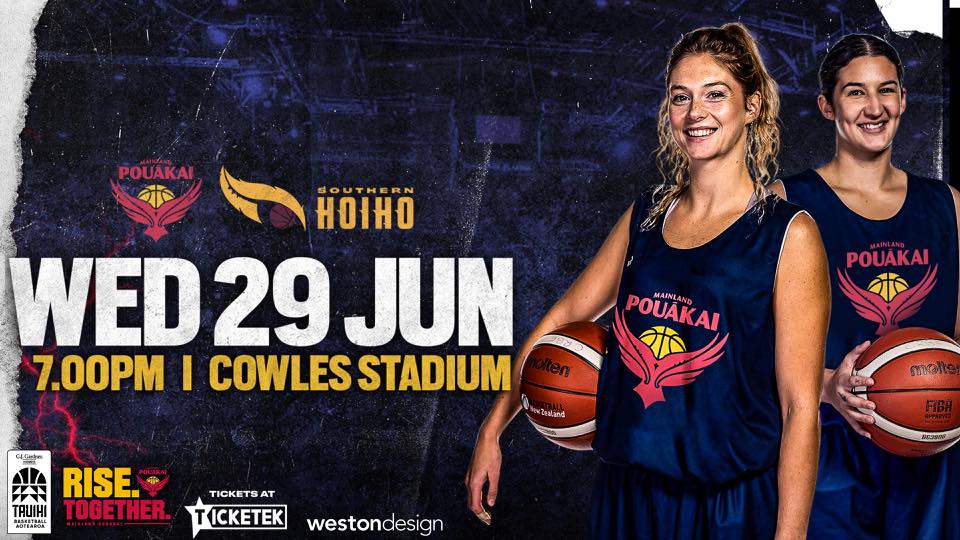 Mainland Pouākai – The Pouākai tip off their season next Wednesday Night (June 29) at Cowles Stadium against the Southern Hoiho. CBA members can make use of a 10% discount code when purchasing tickets (ask your club or team contact for the code)
Have a great long weekend everybody – and enjoy the basketball!
other headlines: