This information has been sent out to all our club basketball contacts this week, ahead of weekend ono
The Weekend draws can be found on this page throughout the season. 12-13 June Draw
The updated formats for the grades we have had team movement in (MU20, BU17 and BU15), plus the change to Top and Bottom Four (from even pools) in the Girls' Under 16 competition can be seen here: 2021 Winter Club Formats.
If you want to see which teams are in each sub-grade, this can be done by going to the draws section on the GameDay App, or on the old competitions page, or looking at the designation by each game on the duty draw above.
We've made one change on the draws for the 12th and 20th from what was previously communicated (highlighted yellow – but all affected teams have been contacted directly), and there are four BU15 games that will be slotted in once the Hoben Trophy Finalists are confirmed (it will be Gators vs either UC or Atami) – so expect to have that completed draw pretty soon after results this weekend.
The procedure for querying scorebench discrepancies can be seen here: How to Query Score and Foul Discrepancies During a Game
When on scorebench duty, please remember to indicate how many personal fouls each player is on (with the numbered batons, or if not available, use fingers), as this is one of the main things that teams are checking during the game.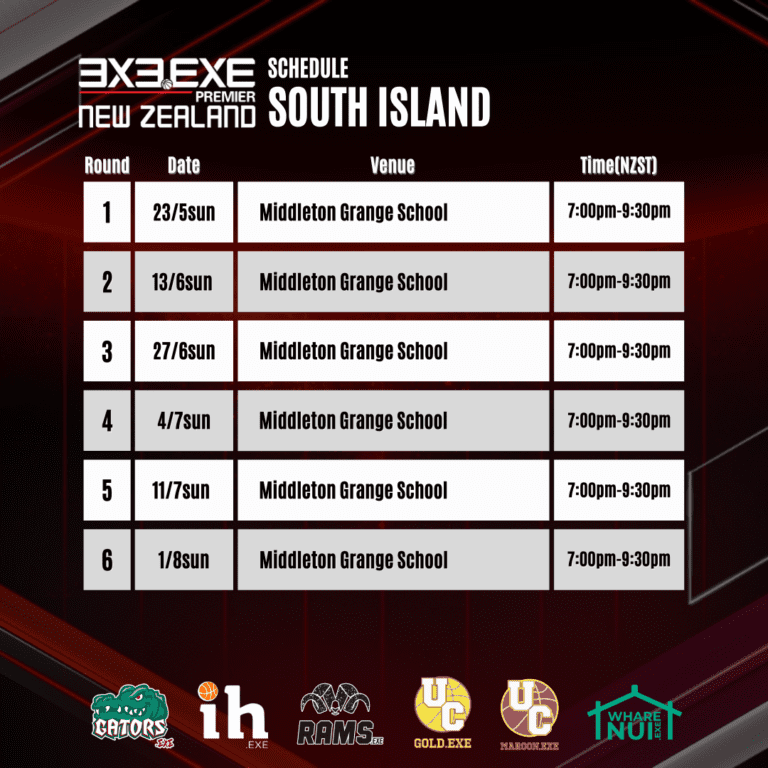 If you are keen to watch some 3X3 basketball, the next set of 3X3.EXE games is on Sunday night at Middleton Grange from 7pm. This will be live-streamed on the official YouTube channel, or you can come in person to watch the teams in action (free entry).
other headlines: