Division One Finals will be underway at Cowles Stadium today. Don't want to miss this action! Girls tipping off at 5:30 and boys at 7:30.
Another night, another final. Today we have our Division One finalist going head to head at Cowles Stadium.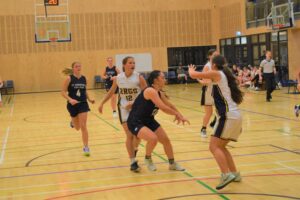 In our Whelan Final we have St. Andrew's College and Rangiora tipping off at 5:30pm.
Last time these two teams met was the first game of the season, where St. Andrew's only won by 2 baskets. Rangiora will be looking to stop St. Andrew's from getting a back to back to back Whelan Championship.
On our boys' side we have Christ's College and St. Thomas tipping off at 7:30pm. Christ's College will also be trying to go for back to back to back Championships.
Both teams have beaten each other once during the regular season. What better way for it to be the deciding game, than it being the Grand Final.
other headlines: