Win then advance to the Thomson and Whelan Finals or lose and go home. Time for the Year 13's to leave it all on the court tonight.
It's Semis week, winners of tonight's semis will go head-to-head in the finals on August 22nd and 23rd.
Division One Finals will be played on August 23rd with the girls being played at 5:30pm and the boys at 7:30pm at Cowles stadium. Division Two Finals will be the day before on the 22nd at 5:30pm and 7:30pm as well.
Whelan game of the week is Rangiora vs Kaiapoi, being played at Mainpower at 5:40pm.
Thomson game of the week is being played at Middleton at 7:20pm, with last years champions Christ's College playing against St. Bede's who just came off a win in overtime the week before.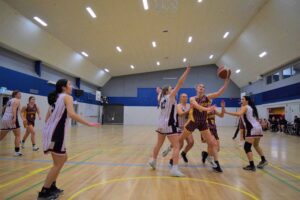 Whelan Division One
Rangiora hosting Kaiapoi – Semi
St. Andrew's College hosting Cashmere
St. Margaret's hosting Avonside – 7th Place
Whelan Division Two
Hagley hosting Burnside – Semi
Villa Maria hosting Ashburton – Semi
Riccarton hosting Ellesmere – 7th Place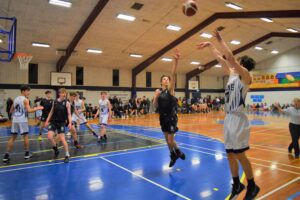 Thomson Division One
Christ's College hosting St. Bede's – Semi
Cashmere hosting Burnside – Quarter Final
Thomson Division Two
Papanui hosting Te Aratai – Semi
Lincoln hosting Hornby – Semi
Cathedral hosting Hillmorton – 7th Place
St. Thomas will be hosting the winner of the Cashmere vs Burnside game on Thursday August 18th at 7:00pm. Another don't want to miss game.
other headlines: