Cowles Stadium was packed as out as the local High School Season came to a conclusion on Tuesday Night
The only game of the day on Court Two again provided the most drama – and had the Papanui faithful being forced to pay attention to two games featuring their teams simultaneously (with the boys playing in the Thomson Trophy Division II final).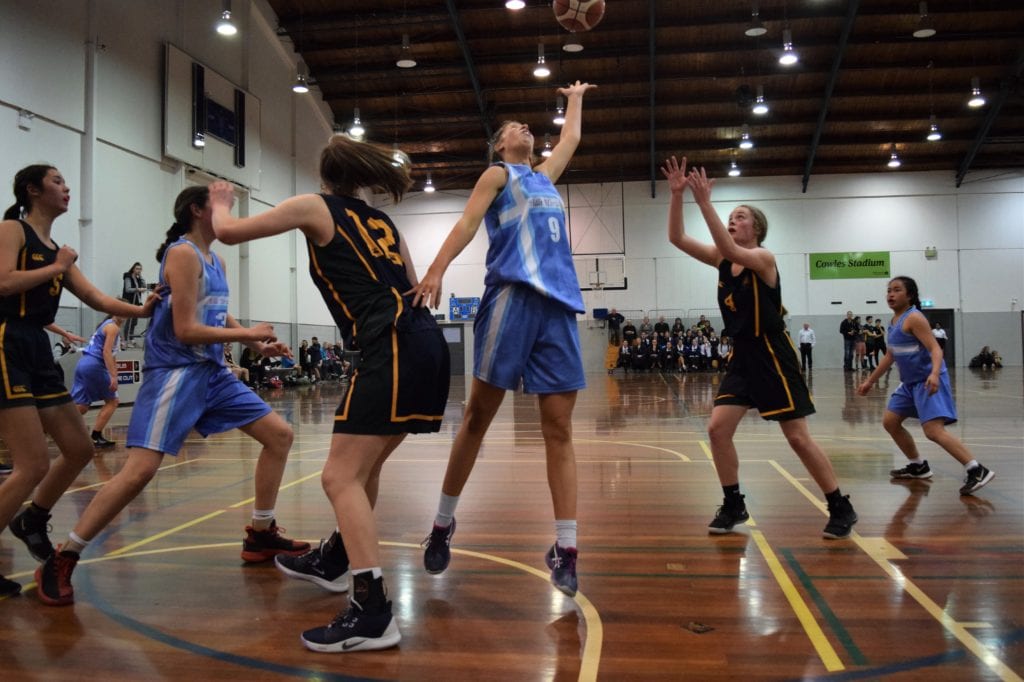 Kenny Perkins' Villa Maria team jumped to the lead in the first half 23-20, with twins Alex and Eva Robinson scoring 11 of the Villa points. The second half was tighter, as both teams were deadlocked on seven separate occasions. The final tie here being courtesy of a short corner jumper from Holly Willman. Neither team managed to score after this, despite a few opportunities, and we headed to Overtime.
In OT, Eva Robinson opened the ledger for Villa Maria, but it was almost all Papanui after that, with Finals MVP Izzy Orr scoring four of her 12 points in the extra period, Papanui claiming Division II's Whelan Trophy in only their second year of entry.
other headlines: